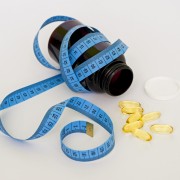 Myth: Eating disorders develop during teen years.
This is simply not the case. While the average age of onset is around 17 years old, the pendulum can swing further in both directions. Long after their teen years, people dealing with emotional trauma may develop an eating disorder. Even more alarming are the statistics related to girls at the younger end of the age spectrum. In recent years, girls as young as 5 have been known to comment on their own weight and make mention of high-fat foods and calorie content. Another common misconception is that men and boys do not suffer from eating disorders. In fact, 1 in 4 cases of an eating disorder involve a male. The truth is, eating disorders can develop in any gender at any age if insecurities and complexes emerge about body image.
Myth: Eating disorders are dramatic ploys for attention.
Truthfully, the last thing that a person who suffers from an eating disorder wants is attention. Eating disorders are deeply rooted in shame and embarrassment. Thus, people who suffer from these conditions will likely hide their behaviors and eating habits by dining alone or at odd hours of the day. The secrecy behind such disorders makes it especially difficult for family and friends to detect a problem until it is too late. Many sufferers will go as far as to wear oversized or bulky clothing in order to conceal their rapid weight loss. Because of the shame and humiliation attached to eating disorders, it is detrimental to brush the behaviors off as mere "cries for attention."
Myth: You can successfully coax someone into eating.
Because of the complexities surrounding eating disorders, it often hard for family and friends to understand the struggle. A common reaction is to say, "Why don't they just eat?" This seems like a reasonable question—if someone is literally starving themselves, just get them to eat something, right? Wrong. Successful treatment plans involve changing the way that a person feels about herself—the eating issues are fixed only after the mental and emotional issues are remedied. This means that no amount of persuasion, bribery, or coaxing will cure an eating disorder. Furthermore, simply calling someone "skinny" or telling her to eat a cheeseburger will not work. In fact, these types of judgmental comments are just as harmful as calling someone "fat."
Myth: Eating disorders are all about the food.
This is far from the truth, in fact. Eating disorders rarely have to do with a person's relationship with food. Instead, the eating disorder manifests itself after other psychological problems or underlying emotional issues arise. Often times, an eating disorder is rooted in a deeper psychological condition, such as depression, low self-esteem, anxiety, or OCD. The self-discipline and food restriction then becomes a means of maintaining control. When everything else is out of their hands, sufferers become fixated on the one thing that they can manipulate—their food intake. Anorexia specifically involves a major power struggle between body and mind. People who suffer from anorexia experience hunger and cravings and want to eat normally with friends; however, they simply cannot allow themselves to eat. They cannot give up the control. It is a mental battle of self-will in which winning and losing are two sides of the same coin.
Eating disorders account for the highest mortality rate of any mental illness. If you or someone you know suffers from an eating disorder, seek help. With proper therapy and treatment, recovery is possible.
http://learningessentialsedu.com/wp-content/uploads/2013/04/learning-essentials-header-logo.png
0
0
Wendy Taylor
http://learningessentialsedu.com/wp-content/uploads/2013/04/learning-essentials-header-logo.png
Wendy Taylor
2016-02-23 15:26:36
2016-02-23 15:26:36
National Eating Disorders Awareness Week: Myths Debunked