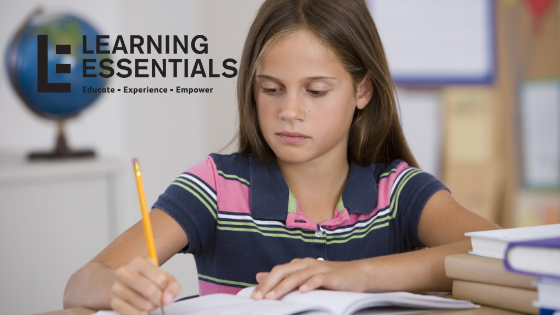 For a five paragraph essay, which is what students will most commonly encounter in middle school, the three body paragraphs should adhere to the information/details in the thesis statement. In the previous example, the thesis statement includes three reasons for the increase in recycling efforts over time. These three reasons will make up the three separate body paragraphs.
Body Paragraph I: Population

Population growth over time
Increase in consumption/trash
A growing cause for concern; landfills overflowing

Body Paragraph II: New info about health

How pollution is impacting health
Recycling reduces these concerns
Concerns about longevity

Body Paragraph III: New info about environment

Data on plastic in oceans
Impact on marine life
Concern for species longevity
Again, the purpose of the outline is to organize the writers' thoughts, pieces of evidence, direct quotes, and their own interpretations so that the essay is essentially mapped out and organized prior to writing. Just like in the introductory section of the outline, the organizer for the body paragraphs does not need to contain complete sentences either. The bullet points are there to succinctly indicate the support that the writer wishes to refer to in the argumentative essay.
Finally, the standard conclusion paragraph, much like the introductory paragraph, does not need to be particularly lengthy, especially for middle school writers. The key is that the conclusion reiterates the writer's position without exhausting previous points or introducing new information. The details should be familiar and relative enough to tie the essay together. The concluding paragraph will essentially mirror the introduction, but with varying word choice and fresh sentence structures. Again, if the prompt asks students to explain why recycling efforts have seemed to increase over time, this could be a simple outline for a student's conclusion paragraph.
| | |
| --- | --- |
| Thesis Statement | Reiterate main reasons for increase in recycling…recycling increase because of population growth, health concerns, environmental impact |
| Specific Statement | While recycling efforts have been tried for centuries… |
| General Statement | It is more important now to reduce and conserve |
The concluding paragraph using the outline above might sound something like this:
As stated in the paragraphs above, recycling has increased over time because of the rise in population, the increased worry over health concerns, and the alarming evidence of the detriment to our environment. Although records trace the first evidence of recycling back to ancient Japanese scribes, the efforts are more important now than ever before. With so many ways in which people can reduce by reusing, the push for recycling has no wonder spiked.
https://learningessentialsedu.com/wp-content/uploads/2019/04/blog-post6.png
315
560
Wendy Taylor
https://learningessentialsedu.com/wp-content/uploads/2021/12/logo.svg
Wendy Taylor
2019-04-11 08:00:46
2019-04-12 11:03:35
A Beginner's Guide to Essay Outlines, Pt. II