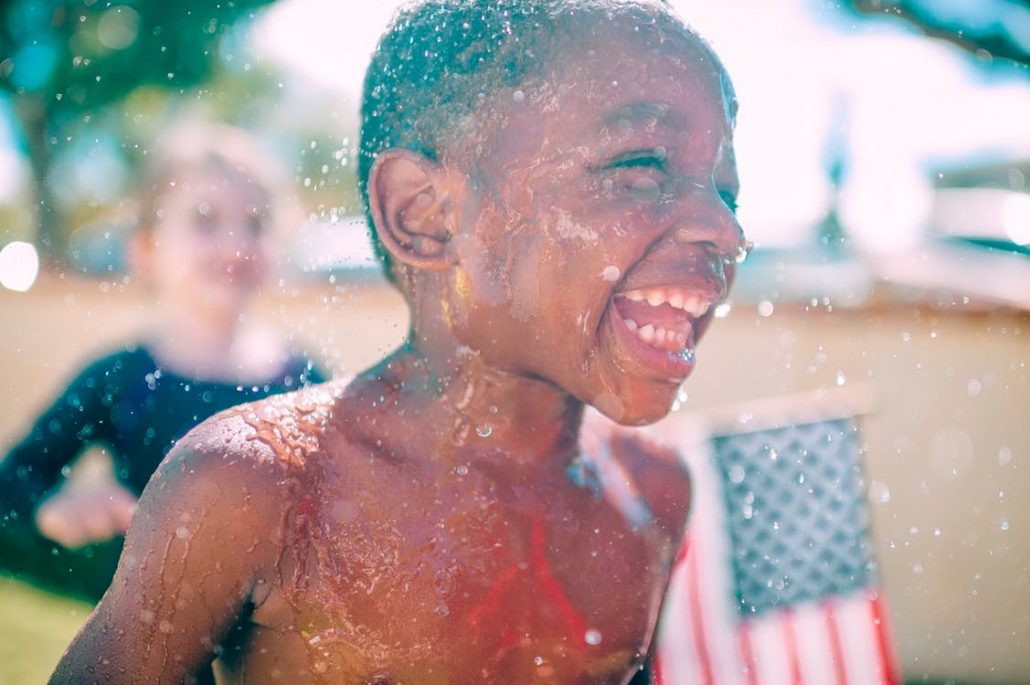 I vividly remember being told things like: "Do the right thing, even when no one is watching." "Treat others the way you'd like to be treated." Or, "A candle loses nothing by lighting another candle." These go-to one-liners stayed with me, not because the deeper meanings sank in right away, but because it took experiences with others to see the impact that following—or not following—these adages had on myself and those around me.
As a middle school teacher, I find myself uttering these notions to teens and preteens regularly, but the truth is, these important messages should be instilled long before my 7th graders have reached my classroom. So, how can we school our children on these important, non-academic lessons before they reach the classroom?
Learn to deflect the "no" response and set the tone for future conflict resolution. This new favorite word seemingly begins as soon as children begin to speak. After "mama/dada" the word "no" becomes a frequent response to any question. Once children get a bit older, the cute "no" becomes a more defiant situation. For questions or statements that do not allow for yes or no options, remove the opportunity for children to respond with "no." Phrase things in ways that provide children with choices: Would you like salad or peas? You can either take out the trash or fold your laundry. Would you like to stay up 15 minutes later or sleep in 15 minutes longer? Complete your homework now or lose screen time before bed.
The key is to provide options that lead kids in the right direction, while giving them a sense of agency as well.  
Encourage kind gestures, especially when others make it difficult. This is a challenging concept—even for adults at times. The instinct is to respond and react based on the behavior of those around you—if someone is cold or rude, it may subtly influence us to be standoffish. However, meeting rudeness with rudeness does nothing to allay the moment. Teach your child to challenge himself to rise above any perceived negativity from others. Positivity is often contagious, but in the off chance that the other person still does not reciprocate, your child can still feel good about the genuine attempt. Remind him that kindness does not have to be received before it is given—again, this notion is a hard pill to swallow. The more we practice the art of spreading kindness, the more intuitive and automatic it becomes.
Praise honesty, even when the truth is testing. Again, the instinct is to self-preserve, which means that kids may put themselves in the position of lying to stay out of trouble. This is totally understandable, as we have all likely fibbed to save ourselves from the truth. However, we have also learned that while dishonesty may temporarily alleviate the heat from the hot seat, it also creates bigger issues down the line. Teach your child that, even when owning the truth can be uncomfortable or damaging, it will never be as harmful as the lies you tell yourself. When your child gets into trouble, but remains honest about the situation, be sure to praise the honesty piece. Yes, she made a mistake, and that will be dealt with accordingly, but the optimistic view is that she owned her actions honestly, which exhibits maturity, morality and accountability.
https://learningessentialsedu.com/wp-content/uploads/2018/07/learning-essentials-header-logo2.png
0
0
Wendy Taylor
https://learningessentialsedu.com/wp-content/uploads/2018/07/learning-essentials-header-logo2.png
Wendy Taylor
2017-06-20 09:25:14
2017-06-20 09:25:14
Positive Behavior Begets More Positive Behavior: Advice to Use at Home