Power UP by Learning Essentials
Power UP by Learning Essentials aims to support children living with medical needs. We create a liaison position for families, educators, and medical professionals. Together we communicate and collaborate to individually address childhood symptoms, to creatively implement classroom-based strategies, and to make it a good day.
Consultation:
Design customized action plans to support your child's academic success
Create transition plans to ease transfer from hospital to school
Empower positive change, one day at a time
"School IEP meetings could feel daunting, and I would not have time and energy to prepare as I would like. Having the Power UP team, who understood and knew our son well, by our side made us feel empowered and confident that our son's educational needs and medical recommendation would be carefully reviewed and appropriately applied. The collective experience, advocacy and dedication to students at Power UP is invaluable. I am grateful for their guidance through the early years of our son's educational needs."
– Alex's Mom
Walk A Mile:
Experience what it's like to learn differently due to a medical or learning condition – it can make all the difference!
"It's one thing to understand learning challenges. It's another to experience them. Thanks for making us walk just a bit in the shoes of these children. And thanks for everything you do for so many children!" – Daniel G. Shapiro, M.D., Developmental & Behavioral Pediatrics
Ask the Expert:
Power UP by Learning Essentials  hosts a monthly Ask The Expert series where experts in a variety of medical fields share their advice on different medical and child-related topics.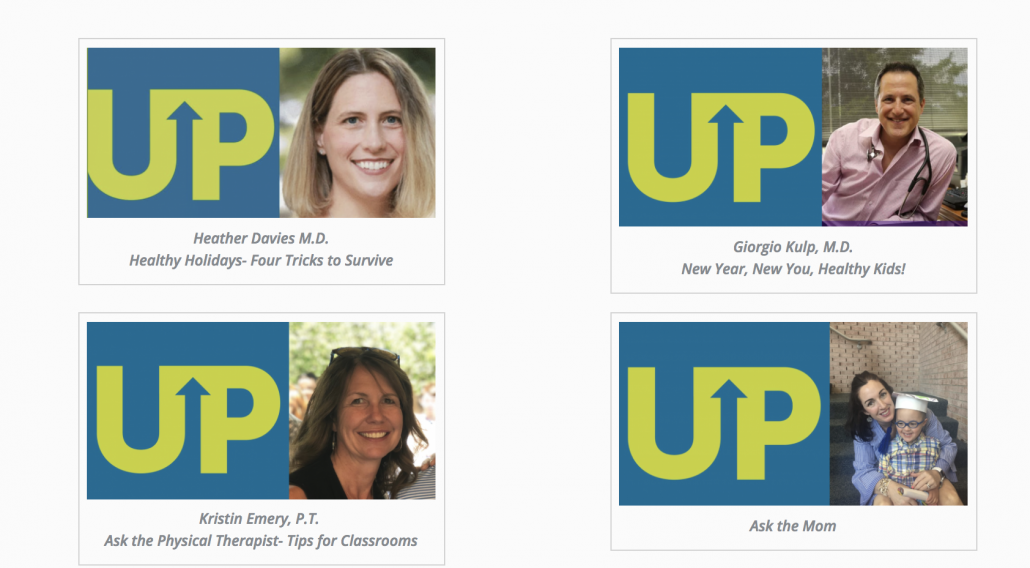 "What a great way to coordinate care of child between all the caregivers and educators surrounding him or her! – Kristin Emery, Pediatric PT