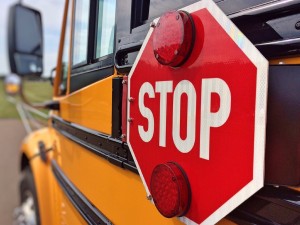 Summer is quickly approaching—the weather is beautiful, the pools are open, and vacation planning is in full swing. With all of the anticipation of the summer months, it is no wonder that students and teachers are ready to close the door on the classroom for a couple of months. Yet, before everyone jumps for joy and purges all of the accumulated school work, here are a few tips to stay motivated and finish strong.
Employ these strategies toward the end of the school year to encourage little ones and older students, alike:
Maintain the routines until school has truly ended. It is easy to become more lax about bedtimes, chores, and curfews when the days become longer and children get more restless. However, the routine that was put into place at the start of the year is just as important, if not more, than it initially was. The end of the school year should not signify the end of all responsibilities; it is simply a transition.
Create an organized schedule and calendar for the summer, complete with camps, vacations, family events, tournaments, etc. Keep the calendar somewhere accessible for all members of the family, like the kitchen. Be sure to keep plans up to date, organized, and easy to read. To better include your kids in the planning and to allow them to be accountable for their own activities, have them help out with maintaining the planning calendar.
Start a portfolio of student work and file any important reports or academic documents. This is especially important for high school students, as records are often needed for college and job applications. If your printer has a scanner, use it to scan and file important documents digitally. Collecting student work is also a great way to track your child's progress from year to year.
Especially if you notice that your child is struggling or slacking towards the end of the school year, have a conversation about all of the hard work that he or she has done this year. Remind them that the success they have achieved this year should not be undone by laziness or carelessness at the end of the year.
Look back on previously set goals and reflect on successes, shortcomings, and struggles.
Remind your child that they are in the home stretch—that they have all but completed another year of school and should be proud of everything they have accomplished.
Celebrate the countdown! When the school year is coming to a close, the anticipation of summer is at its peak in the final month. Continue to motivate your child by creating a countdown and allow him or her to cross off the dwindling days. Build up to a final celebration, in which your child is in charge of selecting the take-out restaurant, or perhaps you want to prepare a special dessert in honor of another school year down.
Prepare your child to continue learning over the summer by consulting summer reading lists or suggestions from your child's teachers. Allowing your child to choose the books over the summer will also spur their own motivation—student choice is an intrinsic motivational strategy that teachers employ often.
With a proactive approach and a little planning, you can help to ensure that your child gets the most out of the final weeks of the school year—and is poised to succeed come fall.
https://learningessentialsedu.com/wp-content/uploads/2018/07/learning-essentials-header-logo2.png
0
0
Wendy Taylor
https://learningessentialsedu.com/wp-content/uploads/2018/07/learning-essentials-header-logo2.png
Wendy Taylor
2016-06-09 18:43:47
2016-06-09 18:43:47
The Home Stretch: Excelling in the Last Few Weeks of School