Our Mission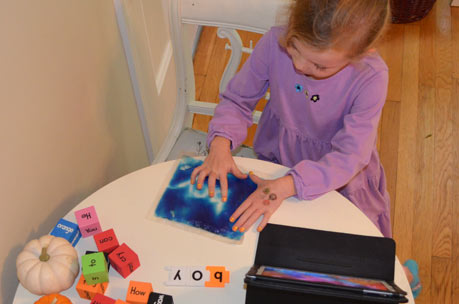 To understand and meet the educational needs of each child by creating a playbook for learning.
Learning Essentials incorporates one-on-one tutoring, interactive brain camps, informative workshops and creative professional development programs to promote learning success for students.
Learning Essentials – we got this!
Ever feel overwhelmed by the daily challenges, complicated regulations and confusing jargon that can come with learning differences? You are not alone. The team at Learning Essentials is here for you, walking you through the gauntlet of special education and teaching your child to push boundaries and prevail.
We focus on enhancing self-awareness, building your child's confidence and guiding good decision-making. This approach leads to the development of independent thinkers and self-advocates. We can help your child achieve what is possible and score success in the classroom–and beyond.
Your child has got this!
Our playbook for learning – It WORKS!!!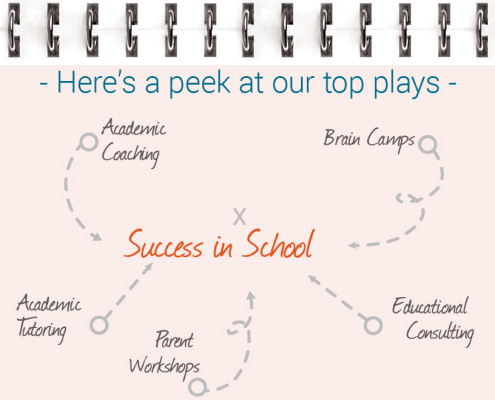 At Learning Essentials, we want each of our students to achieve their "personal best."
We take a team approach with our students, working with their families, schools and outside specialists to coordinate all the moving parts. Working together, we simplify what can feel like a complex and overwhelming field and chart a fresh start for your child that is marked by achievable goals.
For example, take handwriting. It's not about how your child's handwriting fits into composition book's lined paper. It's about taking a blank sheet of paper and creating lines to work for your child. In time, as students acclimate, take risks and gain a sense of accomplishment, their story can be written in any composition book. Our expertise, combined with our students' patience, perseverance and pride, result in the ability to achieve success.
Our approach provides a playbook for learning for students — and it works!!!
It's all about our playbook. At Learning Essentials, we develop and implement a customized educational plan for each student by matching our tutors' areas of expertise to each child's unique needs and abilities.
First, we train students to learn. We specialize in helping students with special needs and differentiated learning styles. Our approach teaches students the skills they need to study, read, write and process information. Then we bring our cheer squad, empowering students to effectively demonstrate what they have learned.
We all know there is no "I" in team. We recognize the importance of working with parents, teachers and other professionals to promote student success.
Looking for stats? Our techniques for supporting students with learning differences and disabilities have a remarkable success rate. From students struggling with reading, executive functioning, ADD/ADHD, auditory processing, and autism, to those who are formally diagnosed as learning disabled, Learning Essentials provides each child with the most effective playbook for learning.
Why a Playbook for Learning is important for my child?
It takes smarts and skills to score success in the classroom…and, often, a good coach. That's where Learning Essentials comes in. We can create a playbook for learning that draws on your child's strengths. Through better coaching, customized skills building and practice, your child will feel empowered to learn and achieve on a level playing field.
What is the difference between traditional tutoring and the services offered by Learning Essentials?
Learning Essentials' services go beyond the scope of traditional content tutors by helping students develop the underlying thinking skills necessary to become more efficient and autonomous learners. Although content tutors may help many students achieve academic success, our certified educators hold advanced degrees and are trained to take a proactive role in empowering students to master diverse disciplines. The backgrounds of our team members include training in learning disabilities, case management, executive functioning, and navigation of the formal classroom experience.
How long will my child need academic coaching?
Academic Coaching is not a quick fix, nor is it a forever process. Termination is the goal for every client. This goal is reached when the client is able to identify his/her learning style, assume responsibility for his/her own learning, and approach learning tasks with more self-awareness and confidence.
My child doesn't have a diagnosed disability. Could he/she still benefit from your services?
Academic Coaching benefits a variety of students. In particular, Academic Coaching is a great fit for students with learning disabilities or other learning challenges—low self-esteem, school-related anxiety, inhibited academic motivation, ADHD, and/or poor executive function skills. Students who have been dismissed as lazy or have a poor or inconsistent history of academic achievement are frequently good candidates for Academic Coaching.
Can you evaluate my child for a learning disability?
The Learning Essentials' team does not diagnose, but we can give accurate observations about what we see based on a student's learning profile. If the etiology of a learning challenge is desired, the student will be referred for a full evaluation by a neuro- or educational-psychologist. An evaluation is not required for all students receiving Academic Coaching, but it can be beneficial to confirm the accuracy of a diagnosis, which may help to generate more specific treatment options.
How will I know how the lessons are going?
A written report that details the material covered is sent to parents via email after each session. However, the best way to measure progress is to observe your student and ask questions. How is his/her attitude before and after sessions? Have you noticed improvements in skills or strategies? What does your student say about the value of the sessions? In addition, parents can schedule a time to speak with the tutor regarding their child's progress.
How much do your services cost?
At Learning Essentials, we create a customized educational plan for each student we tutor, coach or consult with, which makes setting flat-rate fees imperfect and impractical. While we understand that it can be frustrating not to find an hourly rate or fee chart, we hope that you will take a moment to call or email and share a bit about your child's learning needs with us. The consultation is free, and once we become acquainted, we can better discuss strategy, next steps and cost estimates.
Connect with us today for educational support!