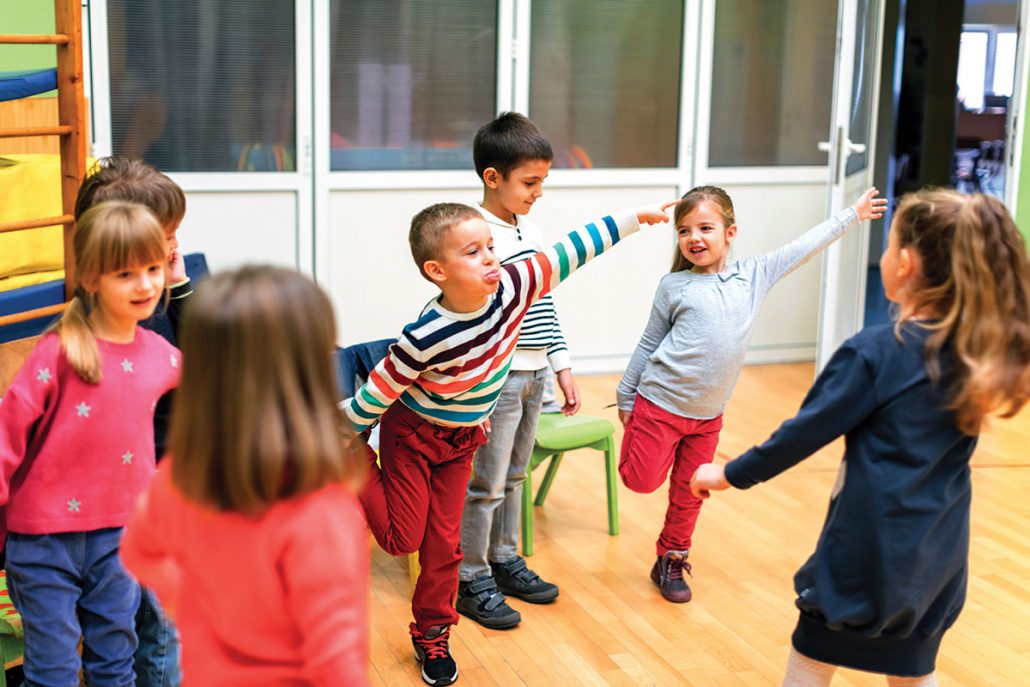 In addition to occupational therapy (OT) strategies that promote and strengthen fine motor control in the classroom setting, there are a number of additional techniques and practices taken from occupational therapists for younger elementary children that need a little bit of guidance with their balance, coordination, sensory processing, behavior management, or attentiveness.
Balance and Coordination
We often place these two concepts in the athletics realm; however, balance and coordination are necessities not limited to physical education programs in schools. These essential life skills stretch way beyond the field or court. Daily practices such as dressing, eating, climbing stairs, writing, brushing teeth, etc., rely on one's ability to coordinate certain motor skills. Therefore, the roughly 5-7% of children affected by developmental coordination disorder, or DCD, will need to rely on OT practices and methods to develop more than a fastball or perfect jump shot. Their day-to-day practices truly hinge on their ability to develop coordination over time.
In the academic atmosphere, children with DCD or other difficulties with balance or coordination can benefit from the following modifications or strategies:
Desk chairs that are detached from the desk allow for more appropriate and comfortable positioning in terms of seating. The child

ren

can scoot or push

their chairs

in to their desired proximity to the desktop, which discourages slouching, reaching, and fidgeting.

T

eacher notes or worksheets

can be modified

so that copying from the board is limited, as this can be a frustrating process for children with DCD.

Fill-in-the-blank

or paraphrased notes allow students to practice viewing the board, listening to the teacher, and writing an abbreviated version of the notes while maintaining

focus.

Because of the modification, the student is still receiving the content and is actively participating, but the workload is less taxing for him/her.

Provide students with paper that suits their handwriting style. If you know that a student's main issue is size or spacing of letters, provide him with wider lined paper and lined paper that includes the vertical margin lines. If the issue is aligning numbers correctly in math problems, consider providing graph paper or grids to promote precise number alignment.

Incorporate tossing and catching into your memorization or test review lessons. Keep the rotation predictable, such as passing around the room in a circle or passing the ball alphabetically among the class. Use a larger, lighter item that allows for easy passing and receiving, such as a beachball or beanbag.

Games such as Twister and hopscotch allow teachers to incorporate balance and coordination with other content-area skills or practices. For instance, elementary schoolers learning their times tables can use hopscotch to demonstrate mental math while practicing balancing, hopping, standing, etc. A family favorite game, Twister, similarly encourages coordination while students reach and stretch left and right hands and feet.

Teachers can utilize painters tape as a way for students to practice making and categorizing shapes, then use the taped shape outlines to practice balance. Challenge students by having them walk the lines of the shapes "heel to toe." You can add levels of difficulty by asking them to toss a bean bag while walking, recite the alphabet or math facts, or walk backwards.  
In the third and final edition of OT strategies in the classroom, we will focus on occupational therapy methods for the classroom that support behavior management and attentiveness.  
https://learningessentialsedu.com/wp-content/uploads/2018/07/learning-essentials-header-logo2.png
0
0
Wendy Taylor
https://learningessentialsedu.com/wp-content/uploads/2018/07/learning-essentials-header-logo2.png
Wendy Taylor
2018-05-22 15:26:20
2018-05-22 15:26:20
Occupational Therapy Strategies to Enhance the Classroom Pt. II