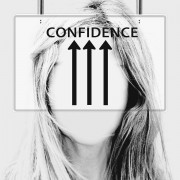 Social-emotional development is a key aspect of growth for children, especially during the teenage years. Questions, conflicts, and angst revolving around one's identity are indicative of this tempestuous stage in life. Many adolescents, if not all, struggle with building self-esteem. As educators, we have the opportunity to not only teach, but to lead by example.
I, like many adults, can personally relate to my sporadically insecure and apprehensive middle schoolers. The braces, blemishes, and all of those other lovely aspects of my own adolescent years are fresh in my mind when I stand in front of my classes—their hesitant expressions are another reminder of how hard it is to be a teenager. However, two things that can lessen the blow of adolescence are a positive outlook and a resilient self-esteem.
Methods to address the insecurities change from day to day, and vary depending on the student. Obviously, what makes one student feel comfortable and confident may not be the key for another. Even so, there are ways to make a teacher's classroom, instruction, and demeanor more conducive to building students' self-esteem.
Be open about your own flaws or weaknesses
For the most part, it is common for students to expect perfection and level-headedness from their teachers to a certain degree. This is evident by the fact that they are shocked and humored when we miscalculate, misspell, or misconstrue something. They are even more shocked to see us scrambling through the mall in sweats and a baseball hat on a Saturday. While mildly embarrassing to us, these somewhat amusing instances are truly beneficial to building our students' self-esteem.
Capitalize on these opportunities by shattering the belief that perfection is the key to high self-esteem. Yes, teachers are tasked with teaching our subjects, but we are not the "almighty keepers of the knowledge." We are human beings that have flaws and make mistakes. Embrace these blunders in the classroom—they show our students that, just like teenagers, we adults make mistakes, too. This realization that everyone makes mistakes helps students accept their own missteps and build self-esteem.
Show your true colors
Learning occurs when students take risks in the classroom. Risk-taking is also a sign of confidence and self-esteem. If we teachers are not presenting our true selves, how can we expect our students to feel comfortable enough to show their own true colors? In order to foster these themes of confidence, honesty, and authenticity in the classroom, we must truly practice what we preach.
Beware, though, that adolescents have the uncanny ability to detect phoniness. They are observant, intuitive, and critical. Therefore, it is not the easiest task for teachers to wear all of the hats and still remain authentic in the classroom. All at once, we must maintain professionalism, provide engagement, and remain enthusiastic about the lesson, while also cracking down on behaviors and managing 30+ teenagers in a room. This can be quite a tall order; however, exhibiting your own confidence in the classroom is key to encouraging your students' self-esteem. Just as parents should model good self-esteem at home, teachers should lead by example, as well.
Explain that "this too shall pass"
Another honest conversation that teachers can have with students in order to foster self-esteem involves discussions of the future. It is easy for anyone to get caught up or discouraged by difficulties happening in the here and now. This is especially true for teenagers. Teens are developmentally prone to "sweat the small stuff." As a teen, I remember overreacting, dramatizing, and fixating on what turned out to be tiny non-problems. Of course, hindsight is 20/20, but genuine discussions about how to look past our problems and put things into perspective will nurture a positive outlook.
As teachers, we know that personal connections can make all the difference with our students. Sharing anecdotes about my own struggles and slip-ups growing up allows me to relate to my students and relay strategies that worked versus those that didn't quite pan out. Showing your students that you can relate to their insecurities is beneficial; showing students that you've shed your insecurities and built-up your self-esteem over time can be even more beneficial.
At the start of this school year, I hung two pictures outside of my classroom—my school photo from 6th grade and another from 8th grade. I don't have to tell you that these photos are beyond embarrassing. My students know all too well that, since hormones run high and self-esteem runs low, these teenage years present plenty of challenges. By sharing your own weaknesses, exhibiting authenticity, and discussing your own fluctuations of self-esteem, teachers have the ability to lead by example and foster positive self-images in the classroom.
https://learningessentialsedu.com/wp-content/uploads/2021/12/logo.svg
0
0
Wendy Taylor
https://learningessentialsedu.com/wp-content/uploads/2021/12/logo.svg
Wendy Taylor
2022-03-17 17:53:45
2022-03-17 17:53:45
Building Up Self-Esteem in the Classroom