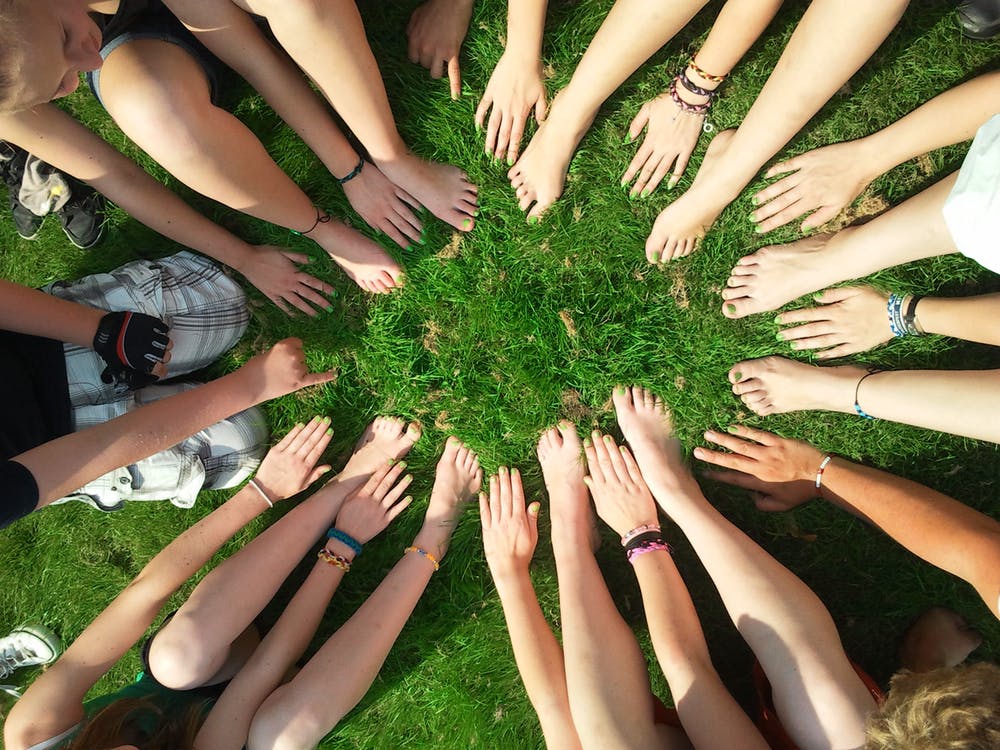 Conflict resolution is a skill that students of all ages require on a regular basis. Because of the emotional fragility that we often see in the middle school age group, conflicts can arise even more frequently among peers. While this is cause for some concern, the upside is that teachers and parents can employ many different strategies to help prevent, mediate, and solve conflicts among preteens.
Teachers can help to prevent or assuage conflicts by working to create a positive classroom environment. This type of classroom not only lends itself to academic success and productivity, but also helps to promote a climate in which all voices are heard, respected, and appreciated. Teachers should promote this positive environment from the very beginning of the school year by setting clear expectations for all students. The classroom needs to be a place where students feel supported by each other. In terms of conversation tips, middle schoolers should practice positive conversation habits as part of their regular routine in the classroom. This includes active listening by making eye contact, tracking the speaker, allowing one person to speak at a time, and remaining on topic when talking.
To avoid explosive conversations, teachers and parents can prompt students to handle peer conflicts assertively, instead of aggressively. This means that students can openly voice their side of the issue, while maintaining a firm but neutral tone. Being assertive does not mean that students are allowed to be accusatory—they should voice their opinions while remaining calm, and then be open to hearing the other side of the conflict. To initiate these types of productive mediations, students can benefit from using sentence frames that express honest feelings and qualms without allowing emotions to lead the way. Try incorporating dialogue that follows the prompts below:
"What I'm hearing you say is _____________________________, but I also feel __________________."
"When I said ____________________________, what I really meant was ______________________."
"I reacted to what you said because it made me feel _______________________________."
Students can also benefit from perspective-taking practices in which adults prompt preteens to look at the argument or conflict from a different angle. Parents should ask questions like, "How do you think your classmate felt when this incident happened?" Or, "What do you think made him/her react like that?" "Could you see why he/she became upset?" By looking beyond themselves, middle schoolers can begin to see how their words or actions may have had an impact on someone else. Perspective-taking practices allow young people to empathize with peers and show compassion, even when students are in the midst of experiencing a difference of opinion.   
An additional tip for helping middle schoolers during a conflict is to remind them to avoid placing blame on their peers. Often times, even if the other peer was responsible for starting the conflict, blaming or pointing fingers is like adding fuel to the fire. Blaming puts the other student on the defensive, which creates more of an issue than a solution. Remind middle schoolers that it is okay, even expected, that disagreements will occur, but that the important thing is to keep these conversations solution-based. This means that the focus of the conversation should remain solely on resolving the issue.  
https://learningessentialsedu.com/wp-content/uploads/2021/12/logo.svg
0
0
Wendy Taylor
https://learningessentialsedu.com/wp-content/uploads/2021/12/logo.svg
Wendy Taylor
2018-01-30 08:44:22
2018-01-30 08:44:22
How to Solve Problems with Peers: Middle Schoolers