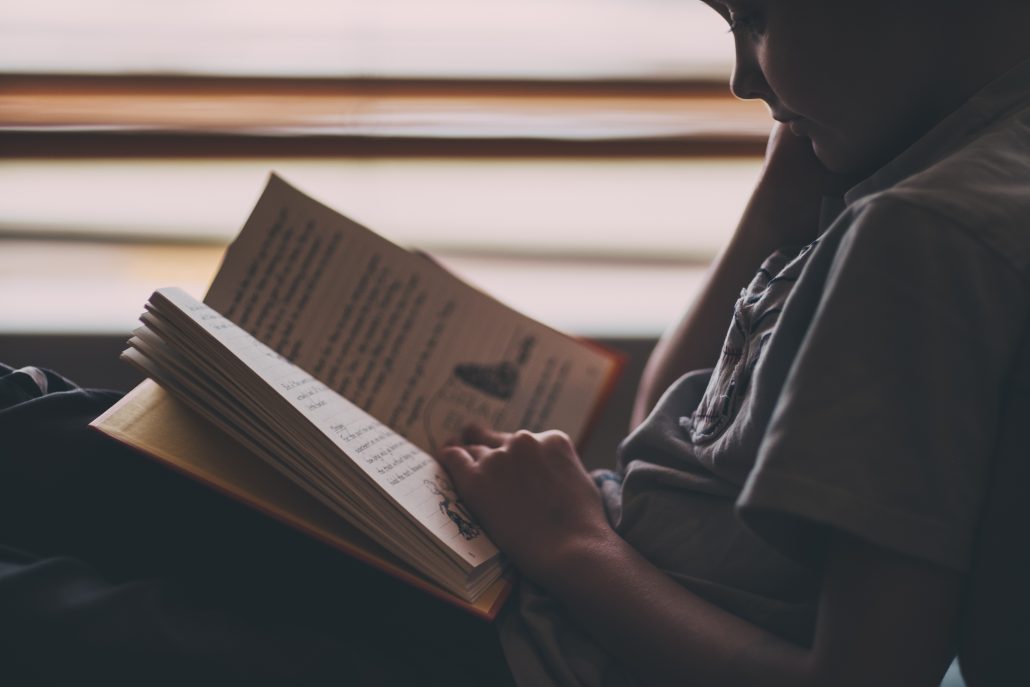 The benefits of fostering a love of reading at home are seemingly endless. Not only will this hobby have an inevitable positive effect on learning and academics, but strong readers also experience other lesser known benefits.  Avid reading builds study habits and improves linguistic skills, vocabulary, comprehension, analytical thinking and writing. Reading is also beneficial for reducing stress and strengthening memory. With such a vast array of benefits, reading at home should definitely be part of the regular routine.
Turn nightly reading into an adventure by making it something that your family looks forward to. Create a "special spot" for reading, such as a fort or comfy cove in the family room. Allow your children to help with the process of constructing and decorating the reading area. Be sure to include pillows, blankets, and stuffed animals to make it extra cozy. Bring flashlights and something healthy to nibble on while the family reads together. Take turns reading aloud—and don't forget to get into character!
Keep reading time consistent. Whether you are reading nightly or weekly, be sure to maintain the routine. Reading each night or weekend can be a quick, 20–minute activity. The key is to keep it enjoyable, not laborious.
Casually ask questions before, during, and after reading. This should not take the form of a spit-fire question and answer session. The book talk should seem just like that—a casual conversation in which the family discusses interesting aspects of the story.
Have a cause for celebration or a reward? Treat your children with a trip to the library or bookstore. Allow him to select any book of his choice as a means of rewarding good behavior, hard work at school, or helping out around the house. Reading as a reward is a great way to associate reading with something pleasurable or gratifying.
Read your child's book ahead of time, prior to her starting the book. Then, mark up the story with your own comments, cartoons, or questions. As she starts the book, she'll have your special messages to build inquiry from page to page. These little notes are also a great way to introduce children to annotating and note-taking as a close reading strategy.
Take the books on the road with tablets, iPads, or audiobooks. With the prevalence of technology, eBooks make it possible to incorporate reading wherever the family goes. These technologies can be especially handy during long road trips or flights. Have your children discuss their books with the family as they finish a chapter. You can also set reading goals for the family vacation—something such as each person trying to finish their book before returning home.  
For older kids and teens, motivate with an added incentive for finishing a novel. If your teen has finished the most recent Harry Potter novel, rent the movie for him to enjoy. Then chat about which was better—the book or the movie? Finish the whole series? Plan a Harry Potter themed family dinner, complete with butter beer and boogie-flavored jelly beans…ok, maybe not!
https://learningessentialsedu.com/wp-content/uploads/2018/07/learning-essentials-header-logo2.png
0
0
Wendy Taylor
https://learningessentialsedu.com/wp-content/uploads/2018/07/learning-essentials-header-logo2.png
Wendy Taylor
2017-04-12 12:07:11
2017-04-12 12:07:11
Tips to Improve Reading at Home