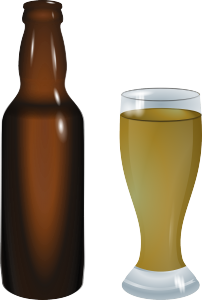 Since the late 1980s, the National Council on Alcoholism and Drug Dependence has spent the month of April educating the public on issues related to drugs and alcohol. This year's theme, "Talk Early, Talk Often: Parents Can Make a Difference in Teen Alcohol Use," focuses on the important role that parents play when it comes to negative influences in children's lives. For this year's event, the NCADD has helped to organize a series of local, state and national events aimed at educating people about the treatment and prevention of alcoholism, especially among our youth.
The National Council on Alcoholism and Drug Dependence encourages the practice of open and honest conversations between parents and teens. For many different reasons, these conversations can be uncomfortable for both parents and children. Not only is trust involved, but issues pertaining to peer pressure and maturity also impact a teen's decisions and mind set. Ultimately, you know your teen better than anyone—but it never hurts to have a few suggestions on how to broach the subject of the detriments of drug and alcohol use.
Start the conversation before you think it's time to start the conversation
Whether we'd like to believe it or not, the average age at which a young person first tries alcohol in the United States is 13 years old. Yes, this means that the average 6th or 7th grader has tried—or at least been given the opportunity to try—alcohol. As astounding as this statistic may seem, it is essential that parents realize that curiosity about drugs and alcohol may begin earlier than expected, especially with easy access to internet information via personal devices. Begin openly discussing these matters early and often. If your child or teen knows that they can come to you openly about these topics, they'll be more likely to seek your advice when the time comes to make the tough decisions.
Know what is going on inside and outside of your house
Technology has done wonders in terms of connecting and informing today's youth. Unfortunately, this connectivity can be a double-edged sword. According to recent reports, over 50% of American children own a cell phone by the age of 6. With the rise of social media forums, teens can access and share information like never before. Therefore, stories and photos from last weekend's party will hit the internet before you've even realized that your child may have hosted the party. Between Snapchat, Twitter, and Instagram, today's kids are able to document their every move. As the parent, it is your job to be fully aware of your child's activities. Yes, privacy and trust are important, but parents must be aware of the possibility that drugs and alcohol are realistic temptations.
Be direct and honest about the consequences
As we all know, part of growing up and maturing into adults involves making decisions—which sometimes means making mistakes. This is part of the learning curve that we all experience throughout our lives. As the parent, you are fully aware of the lessons, morals, and wisdom that you'd like to instill in your child. Discussing the honest consequences of drug and alcohol use is a difficult yet important step in keeping the communication lines open. These conversations are not meant to scare, but rather to realistically inform about the dangers of harmful decision-making. Teenage brains are naturally curious, impulsive, and spontaneous. That said, teens will possibly make difficult decisions without the slightest bit of contemplation, especially about the severity of the potential consequences. Talk honestly about the dangers of drinking and driving—make sure that you child knows that there is always another (better) option. Prompt your child to think about everything that is important in his or her life—and be sure to highlight the fact that making poor choices could mean gambling all of these things away. As scary as it may sound, teens need to know that some mistakes, while unintentional accidents, are still too severe to be undone.
Even if you still think you have a few years before you need to have this conversation, consider using the NCADD's "Talk Early, Talk Often" awareness campaign to introduce the topic with your child. It's never too early to be proactive in shaping good decision-making.
https://learningessentialsedu.com/wp-content/uploads/2021/12/logo.svg
0
0
Wendy Taylor
https://learningessentialsedu.com/wp-content/uploads/2021/12/logo.svg
Wendy Taylor
2016-04-14 10:56:18
2016-04-14 10:56:18
Alcohol and Drug Awareness Month