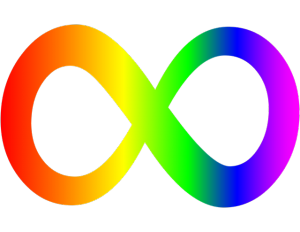 April is also Autism Awareness Month. In an effort to raise awareness about autism spectrum disorder (ASD), it is important to both spread valuable information and to debunk common misconceptions. With diagnostic data indicating a rising rate of almost 1 in 70 births, it is likely that autism will affect someone that you know. 
An autism diagnosis will affect each member of the family differently.
Because of the time, money, and stress associated with treating and managing a child with an autism diagnosis, the entire family will experience the pressure in some way.
For instance, due to lack of knowledge on the topic, or misconceptions about ASD, parents or guardians may blame themselves for somehow contributing to the disorder. It is a natural instinct for parents to feel that they must shoulder the blame, but this is simply not the case. When the condition was first recognized in the 1940s, experts in the field of psychology believed that autism was an emotional disorder brought on by "detached" or unaffectionate caregivers. Psychologists thought that the child's inability to socially connect was primarily due to parenting styles. While these theories surrounding children on the autism spectrum have long been discarded, parents sometimes still maintain a sense of guilt or responsibility.
Naturally, other siblings in the family may feel that the parents are focused more on the child with special needs. They may feel neglected or even act out to gain attention. Similarly, it is common for children with ASD to follow very specific routines, including sleeping and eating patterns. This may mean that the family's meals and schedules revolve primarily on the child with special needs—again creating a sense of jealousy or competition amongst the other siblings in the household.
Early diagnosis and interventions are crucial.
According to autism-society.org, "The estimated lifetime cost of caring for someone with autism ranges from $1.4-2.4 million, but this cost can be reduced by two-thirds through early diagnosis and intervention." Resources, such as behavior specialists and different nonmedical interventions provide numerous options for families that have encountered a recent autism diagnosis. The many options available—from art, music, and animal therapy—to applied behavior analysis allow families to take multiple approaches when it comes to treatment.
An autism diagnosis should not be a roadblock to independence in adulthood.
Too often, a developmental delay or disability of any kind is seen as an obstacle—a door that is closed. What many people do not know is that autistic children, while they do not grow out of the condition, go on to become successfully independent adults. Mainstream education is simply the beginning. A large percentage of students with ASD further their education after high school, earning degrees and preparing for the workforce. More and more, colleges are providing support for students with special needs. Everything from social skills and career readiness, to life skills and job placement, are provided on campuses.
Independent living and close social relationships are also a reality for many adults with ASD. Simply put, with the right interventions and supports, families managing an autism diagnosis have a plethora of supportive resources and options to help their children thrive and succeed.
https://learningessentialsedu.com/wp-content/uploads/2021/12/logo.svg
0
0
Wendy Taylor
https://learningessentialsedu.com/wp-content/uploads/2021/12/logo.svg
Wendy Taylor
2023-04-14 14:12:42
2023-04-14 14:12:42
Autism Awareness Month