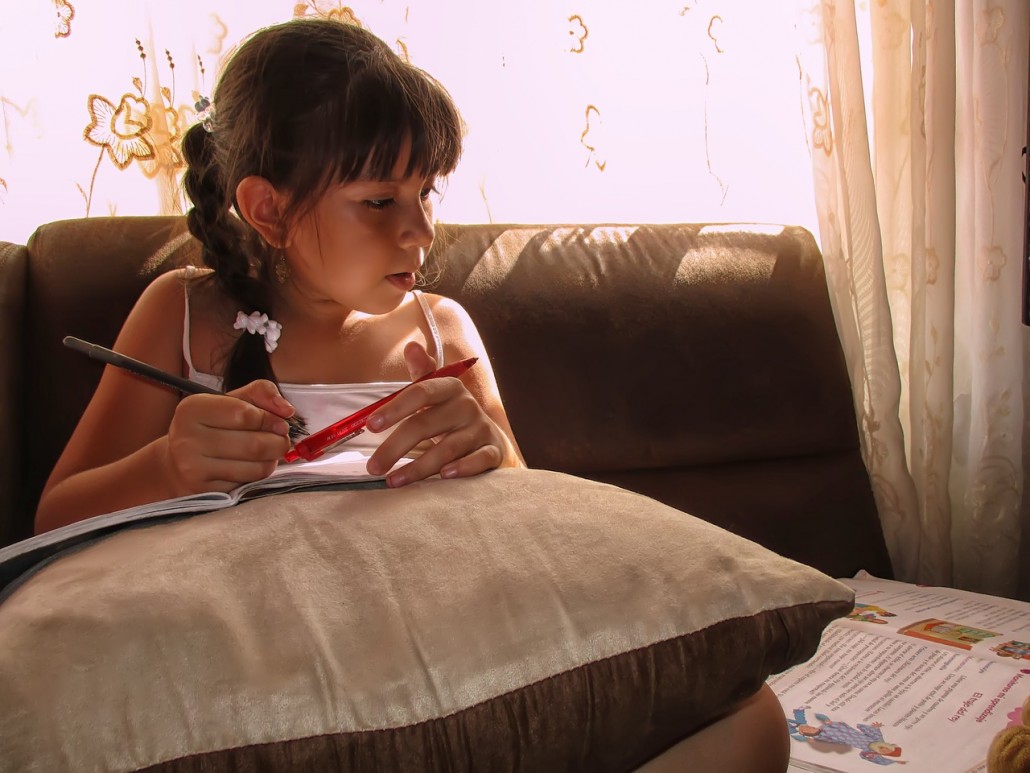 A learning disability indicates that there is an issue or difficulty with acquiring knowledge or grasping concepts, information, or processes. Because of our common understanding of students with learning disabilities, it is unfortunately typical to view a disability as a disadvantage in the classroom. While this can and certainly is the case on some level, what we often neglect to notice are the advantages that come with what we consider a disability. Yes, learning disabilities make certain skills more difficult, but they also bring many unique perspectives to the classroom. Perhaps viewing these disabilities more as differences would open our eyes and allow for a more optimistic outlook.
Attention Deficit Hyperactivity Disorder
Students with attention deficit hyperactivity disorder (ADHD) exhibit periods of difficulty focusing, hyperactivity, and impulsivity. These symptoms vary from person to person, but can notably interfere with learning. But, believe it or not, ADHD symptoms may also have their own unique benefits. For instance, hyperfocus occurs when children with ADHD are able to hone in on one specific activity or task for long periods of time. Whether this form of hyperfocus comes about athletically, artistically, technologically, etc., students that practice channeling their attention and excess energy find great success in their interests.
Furthermore, having adapted to managing the ADHD symptoms over time, children learn to self-check and recognize when their level of attentiveness dips and peaks. Children with ADHD are often forced to think or learn a little differently. They become experts at streamlining information, honing in on significant details, and gauging their own comprehension. This sort of self-awareness helps students play off of their strengths and develop creative means of achievement.
Students with attention deficit hyperactivity disorder are also highly sociable and friendly. Because they are prone to being talkative, their verbal language skills are often higher than those of their peers. Storytelling, public speaking, and debating are some of their common social strengths.
Dyslexia/Dysgraphia
Dyslexia, a learning disability that affects a reader's ability to decode, comprehend, and read fluently, certainly presents its own challenges in and out of the classroom. Reading levels can range from below grade level to nearly illiterate—which is not only frustrating for a child, but greatly discouraging, as well. The advantages of dyslexia are widely unknown, as the disorder is seen as a major educational roadblock. However, there seem to be undeniable benefits. Since reading presents a major challenge, some believe that the following behaviors are a means of compensating for the gaps in reading. For example, students with dyslexia typically thrive at tasks involving abstract thinking, creativity, and holistic or "whole picture" thinking. Children with dyslexia also display strengths in reasoning, problem-solving, and persistence.
Similarly, dysgraphia, a disability that affects written language, also has its own unique benefits. Since motor skills affect pencil grip and the ability to master written language, children with dysgraphia compensate by sharpening their listening skills. These learners are masters of recalling oral details, memorization, and storytelling. These conversationalists thrive in social situations and are often helpful problem solvers.
https://learningessentialsedu.com/wp-content/uploads/2021/12/logo.svg
0
0
Wendy Taylor
https://learningessentialsedu.com/wp-content/uploads/2021/12/logo.svg
Wendy Taylor
2022-09-29 13:51:00
2022-09-29 13:51:24
What We Can Learn from Students with Learning Disabilities