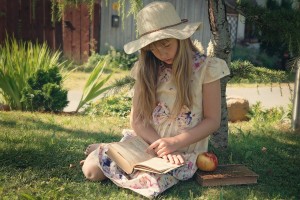 The summer months are full of barbeques, pool parties, and long sunny days enjoying the lovely weather. With camps, vacations, and other plans emerging intermittently throughout the summer months, it is no wonder that academic skills take a backseat. However, as much as children and teens would like to forget about school over the summer, there is no denying the benefits of continuing to engage in academics over the long break.
A study performed by Johns Hopkins found that students can lose anywhere from 1-3 months of learning or previously retained information over the summer. The research also indicated that math skills are compromised at a greater rate than reading skills. However, spelling was noticeably affected, as well. Yet, there is no reason that summer should mark the end of student studies and individual inquiry. The thought of academics may initially be met with groans; however, the various opportunities offered to students throughout the summer may change the notion of "summer learning."
Washington, DC, has extensive options when it comes to museums, exhibits, and other events for students to partake in over the summer. Whether you are interested in organized day camps arranged by the Smithsonian, or simply taking a family trip to the National Museum of Natural History, there are plenty of opportunities to sneak in some learning. CSI Camp, Spy Camp, and National Building Museum Camp are just a few unique options for week-long camps in our area. But even heading to the National Zoo or National Aquarium has its obvious educational benefits.
Here are a few more options for encouraging summer learning:
Create a scavenger hunt in the aquarium or zoo. Check online for printable activities that have already been created. A scavenger hunt can help children with categorization, following directions, counting, comparing and contrasting, and many other academic skills.
If visiting a museum, ask your child to take pictures of his or her favorite exhibit. Then ask

him or her

to explain why this particular exhibit was significant.
Teach the kids a new card game or pick up a new board game. Many games require quick-thinking and other important skills such as strategizing, memorizing, counting, categorizing, improvising, etc.
Take the kids to a movie or play. Then ask them to summarize the storyline

. F

or spelling or punctuation practice, you could have them write the summary as well.
Take the children to a painting or cooking class when the weather isn't cooperating. It's much easier to get children to try a new indoor activity when the pool isn't an option.  
Physical fitness is also reported to take a hit during the summer months. As backwards as it sounds, the time away from school brings a tendency for children and teens to become lazy or sluggish—this is particularly true when nasty weather strikes. Of course, it is instinctive to want to curl up on the couch and watch TV when thunderstorms hit, but there are other options! Take the family to a skating rink, a trampoline park, or an indoor rock wall. Even a rousing game of ping-pong requires some physical activity.
There are also numerous online "camps" that allow students to participate from home. Some opportunities are even provided free of charge. Online camps can range from digital robotics camps to academically-based ones that can help your child retain other educational skills over the summer break. For inspiration, visit http://camp.wonderopolis.org.
For college-bound students, the DC area is a mecca of learning opportunities for teens looking forward to higher education. Many academic institutions, such as American University, Georgetown University, and George Washington University, among many others, offer summer courses and pre-college summer programs for high school students. The courses and programs are designed to give eager students a taste of college life while providing them with instruction and skill sets at the university level. Faculty members and prominent guest speakers provide high school students with engaging and experiential learning.
Casual college visits are also a great way to get outside, tour a campus, and begin the college discussion with your teen. As reluctant as they may be to think about school during the summer, it is important to encourage teens to be proactive when considering their options. Seeing a few college campuses should be a low-pressure, leisurely experience—one which excites and motivates students to look toward the future.
Programs and classes for students struggling with disabilities are also widely available in our area. Schools such as the Lab School in Washington provide camps for everything from speech and language therapy, to typing and cursive handwriting.  
With a little research and planning as a family, you can ensure that summer is a time of continued learning—and new adventures that create lasting memories.
https://learningessentialsedu.com/wp-content/uploads/2021/12/logo.svg
0
0
Wendy Taylor
https://learningessentialsedu.com/wp-content/uploads/2021/12/logo.svg
Wendy Taylor
2016-06-14 09:56:20
2016-06-14 09:56:20
Summer Learning Opportunities