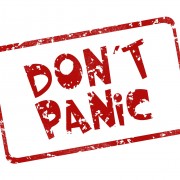 Anxiety is something that educators are seeing more and more of in our children. With countless theories on the causes of this rising diagnosis, one thing is for sure—anxiety affects every child differently. Because anxiety is such a complex condition that is unique to each person, the symptoms vary from child to child. In fact, the symptoms may even vary from situation to situation. For instance, a child with anxiety may display different symptoms in different situations throughout the day.  Anxiety may manifest itself differently from classroom to classroom simply because of the environment or different stressors present.
Because anxiety presents itself in many different ways, it is often hard to initially see or understand, especially in the classroom. With this knowledge, it is important that teachers take a closer look at different behaviors and tendencies. For instance, a child with anxiety may present different behaviors depending on comfort level.
Here are a few signs to look for in children who may be suffering from anxiety:
Eye Contact
A child with anxiety may be resistant to making eye contact, especially during one-on-one conversations. It is important for educators to be mindful that the lack of eye contact is not a defiant or dismissive behavior. Instead, direct eye contact may be intimidating or anxiety-producing because the child feels uncomfortable with the direct attention. This can often be closely related to a more specific form of anxiety called social anxiety disorder. Children who suffer with social anxiety disorder exhibit symptoms of anxiety when they feel that all eyes are on them. Especially in social situations, such as in a classroom, a child may be reluctant to participate, work with others, or even answer one-on-one questions because of the discomfort.
Inattentiveness
Similarly, a child with anxiety may appear aloof, inattentive, or "checked out" during classroom instruction. Again, this may be an anxiety disorder rearing its head. A child with generalized anxiety disorder is often consumed with worries, fears, or concerns about an aspect of his or her life. When children fixate on a concern or worry, they are likely unable to concentrate in the classroom. This is very different from a student that is simply bored or disinterested. Furthermore, the constant fixation and worrying often continues at home, making it difficult for children to refocus or "power down." The GAD symptoms will often result in insomnia or restlessness.
Irritability
Sometimes due to the insomnia, students with anxiety may exhibit irritability at school, as well. Of course, when sleep is regularly disrupted by anxiety, a child may appear to be more fatigued or ill-tempered. This type of behavior is different from a child who is simply choosing to disrupt or defy. When anxiety takes over, the irritability is simply an outlet for the frustration and stress.
With this in mind, it is important for teachers to identify behavioral concerns that are separate from the anxiety disorder. Often times, taking a little breather or moment to get a drink of water will be enough to allow the student to reset and alleviate the stress.
https://learningessentialsedu.com/wp-content/uploads/2021/12/logo.svg
0
0
Wendy Taylor
https://learningessentialsedu.com/wp-content/uploads/2021/12/logo.svg
Wendy Taylor
2016-04-14 11:12:05
2016-04-14 11:12:05
It's Not Always What it Seems: Anxiety in the Classroom