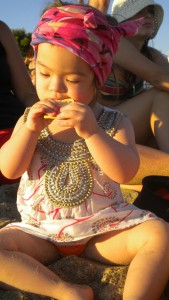 Down syndrome is a genetic condition that affects approximately 1 in 700 people. While many believe that Down syndrome is fairly rare, it is actually the most frequently occurring genetic condition, affecting almost half a million Americans. While this condition may be accompanied by moderate to severe learning disabilities, children with Down syndrome are fully capable of learning, developing, and socializing.
It is our job as educators to provide the most encouraging, supportive, and increasingly challenging classroom for any and ALL students. So, what are some important factors to consider when providing the necessary accommodations to students with Down syndrome? Below are helpful strategies and accommodations to better serve the unique needs of students with Down syndrome.
Promote a positive mindset
Children with Down syndrome are like every other young learner in that they need positive, self-esteem boosting support. It is a common misconception that people with Down syndrome do not experience the full range of emotions. This is totally false—children with Down syndrome experience frustration, sadness, and defeat when faced with failure just like everyone else. Your child with Down syndrome should be praised and recognized often. When he or she is struggling with a skill or concept, encourage the effort as opposed to the outcome—put the focus on his or her determination as opposed to the errors or missteps.
Provide ample opportunities for success
It is especially important to provide encouragement and opportunities for success in order to boost confidence and build independence. Providing additional practice is essential in order to increase self esteem when tasks are especially difficult. Another way to promote student success is to begin the day or lesson with the most difficult activities or contents first. As with all children, little ones lose steam as the day progresses. For students with Down syndrome, the early part of a day or activity is when the ability to process information is at its peak.  As patience dwindles, frustrations may grow. Thus, the best way to ensure success is to start with the most difficult tasks first, when a child's patience is the most amenable.
Avoid disrupting the routine
As with most youngsters, students feel secure in the predictability or regularity of a consistent schedule. Following a routine and being able to see what is coming next provides comfort for children with Down syndrome. Any disruption of the daily routine could catch a child off-guard, creating stress and frustration. Whenever possible, it is important to provide your student with a heads-up if the routine is going to be interrupted. Anything from a field trip or fire drill could create anxiety. By preparing the student for the change in the schedule, you can avoid the added stress.
Allow extra time for processing and task completion
Students with Down syndrome, while fully capable of completing tasks, may require additional time to do so. Allowing time for students to process, consider, and complete tasks ensures that he or she has time to fully participate in every activity without feeling rushed or frustrated. Children with Down syndrome often struggle with short term memory. This makes it more difficult for them to recall and retain learned information. Teachers should be sure to present information in a clear and organized manner. Presenting information in order will also allow students with Down syndrome to retain sequential information more readily.
Be attentive to minor muscle limitations
Decreased muscle tone is also common in children with Down syndrome. This symptom affects multiple different skills in and out of the classroom. Fine motor skills are often affected, causing issues with gripping a pencil, writing, eating, buttoning/zipping, etc. Muscle hypotonia also causes poor posture, slow reflexes, and issues with mobility. Speech problems are also common, due to the low muscle tone in the face and jaw.   
By keeping these strategies in mind, educators can help to ensure that students with Down syndrome enjoy the same learning opportunities, and achieve the same successes, as their classroom peers.
https://learningessentialsedu.com/wp-content/uploads/2021/12/logo.svg
0
0
Wendy Taylor
https://learningessentialsedu.com/wp-content/uploads/2021/12/logo.svg
Wendy Taylor
2016-05-05 14:50:13
2016-05-05 14:50:13
Down Syndrome