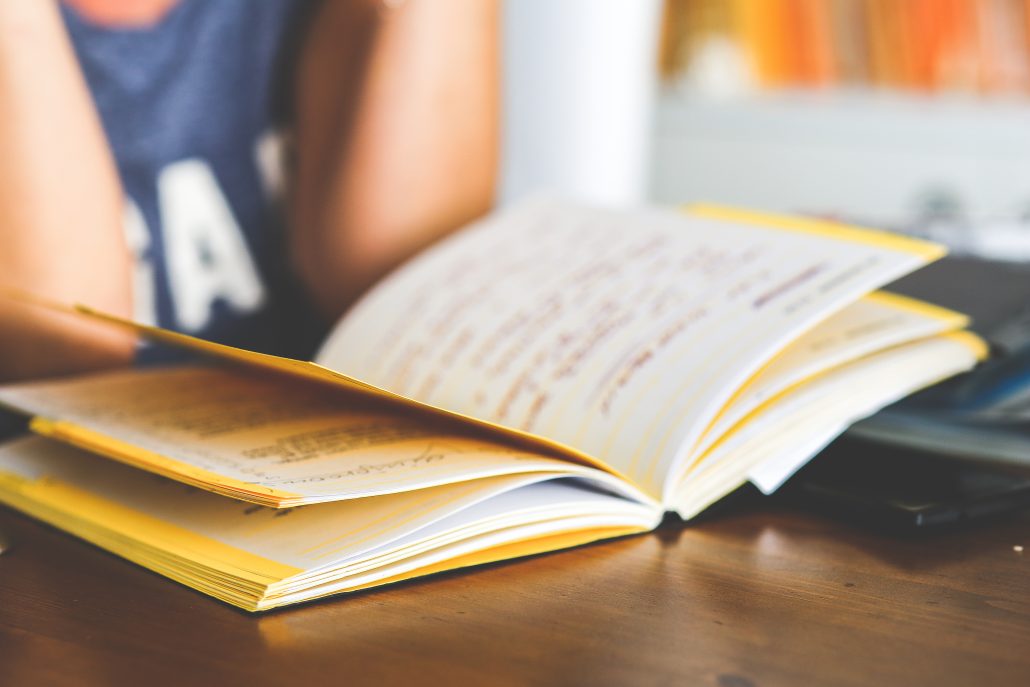 Not surprisingly, reading is one of those activities that students either love or loathe. As much as it can be difficult to get a bookworm to put the book down for a second, it can be equally challenging to get a reluctant reader to pick one up. So how can we improve reading skills for both our avid and unenthusiastic readers? The strategies and methods are just as different as the students themselves.
For Reluctant Readers:
Allow reluctant or struggling readers to use digital aids to improve comprehension and ease the stress correlated with fluency and decoding. Listening to audiobooks is a proven method to encourage and boost struggling readers. Explain to students that they must follow along while listening to the text. Many audio tools also allow students to highlight, mark, or pause the reading in order to define difficult terms or make notes along the way. This process allows students to actively engage with the text without relying solely on their own reading skills. While some argue that listening to books on tape is not actively reading, educators know this to be false. These digital tools, such as the audiobook, are simply scaffolds to allow for different avenues of comprehension. Yes, students are following along, but the audio also acts as an added support for comprehension, which can be very encouraging for struggling readers.
Make sure that the Lexile level matches the ability of your reluctant readers. Many students find reading to be discouraging, especially if the level of the text far exceeds their ability to comprehend. Numerous educational applications are available now to help teachers sift through texts and find appropriate levels for all readers. Some apps even provide variations of the same story or article for on, above, or below-grade level readers. This allows all students to read and comprehend the same text, so participation is not an issue.
Appeal to individual interests by providing student choice. As much as possible, students should be provided with texts that engage them and relate to them personally. Yes, the end goal would be for students to embrace reading as a means of exploring new things. However, for reluctant readers, it is all about the incentive to buy in. Charming their interests is a great way to bring enjoyment to an activity that they don't necessarily love.
For Avid Readers:
Encourage students to explore texts that challenge their current level of comprehension. Voracious readers embrace the opportunity to increase their own vocabulary by encountering more challenging texts. Not only do unfamiliar terms pique their interests, but the complexity of sentence structures or plotlines also helps to stimulate learning and engagement for strong readers.
Allow strong readers to take creative liberties with their writing assignments. Since writing and reading abilities are reciprocal, a strong reader will likely flourish in writing, as well. Provide enrichment by having strong readers extend a novel, poem, or short story. The idea here is that fanfiction not only boosts writing skills, but also encourages advanced reading skills such as close reading, mimicking voice and tone, making interpretive predictions, etc.
Provide time for reading and exploring new texts in class. Obviously, avid readers are happy any time they are able to indulge in their favorite hobby during class. But, more than just silent reading for the sake of it, small bits of class time devoted to reading for pleasure is a great way to foster literature circles or book talks. Socializing over a beloved novel is a way for advanced readers to dig deeper into inquiry-based methods and learn to analyze texts on a more progressive level.  
https://learningessentialsedu.com/wp-content/uploads/2018/07/learning-essentials-header-logo2.png
0
0
Wendy Taylor
https://learningessentialsedu.com/wp-content/uploads/2018/07/learning-essentials-header-logo2.png
Wendy Taylor
2017-03-28 13:24:11
2017-03-28 13:24:11
Tips to Improve Reading in the Classroom