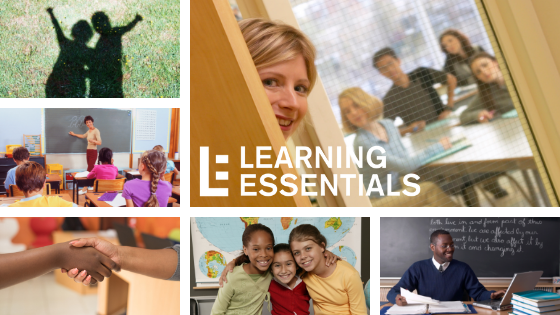 Whether schools are public or private, religious or non denominational, set in rural America or in bustling cities, the push for a more positive learning climate is a common thread throughout. Much like schools have their own ways of encouraging the entire student body, classroom teachers can employ different strategies to build the positivity around learning as well.
At the classroom level
Teachers can foster positivity before students enter the room with one simple tactic—stand at the door and greet students by name as they arrive. This easy, everyday practice is one that immediately sets the positive tone, not only for the classroom as a whole, but for a student's motivation and engagement on an individual level. This is also a helpful way for teachers to gauge any academic or social-emotional struggles that a student might be experiencing. A student who slumps, walks slowly, appears emotionless or otherwise dreary might need some extra TLC that day. A student who appears to be agitated or worked up may need a moment to recover from an earlier incident before his or her learning can continue. Whatever the case, the point of greeting individual students as they enter is to demonstrate care for each and every learner. A simple, smiling "hello" lets students know that a teacher is happy to see them, excited to teach them, and open to communicating if a student needs a pep talk.
Encouraging growth, not instant perfection, is another way that teachers can positively reach those students who may not always get the honor roll, student of the month, highest GPA, etc. Praising and celebrating achievement in the form of growth allows students to see that, while natural intelligence is great, effort, motivation, perseverance, and grit are worthy attributes as well.
To track growth, teachers may want to have students create data folders or portfolios to collect and organize their work and scores. These simple folders help students recognize their own development and growth. They also motivate students to take accountability for and agency over their grades and schoolwork.
When students need a little extra encouragement, teachers should consider using real-life examples of successful people who once struggled. These inspirational stories of famous leaders, athletes, performers, scholars, etc., help students recognize that, with diligence and optimism, obstacles can be overcome.
Make it a point to recognize positive study skills, attitudes, camaraderie, behavior, and outlooks. When students are recognized for anything, the recognition reinforces that behavior, making it more likely that the student will want to repeat that behavior, practice, task, or skill. Of course, teachers should keep praise and recognition genuine—we don't want to acknowledge when students are simply following the rules or directions; make sure that the act is praiseworthy.
When things are not so positive…
Consider time for a community circle or restorative justice meeting when things go off track. It takes time and effort (not to mention patience!) to establish a positive learning environment, especially where adolescents are involved. Teachers should not become discouraged after a rough day, or week, or even month—these things happen. Instead, educators might find that a restorative justice strategy is just the thing to help reroute the course. If behaviors, motivation, effort, academic integrity, or disrespect are prevalent issues during class, pump the breaks and talk about the issue directly.
Clear the class schedule or agenda for the day; a community circle does take up time, but it is time well spent when done properly.
Invite the students in as you normally do; however, ask them to sit in a circle with no other materials or distractions in their hands. You may want to have your room set up in advance, or you can ask students to add chairs to the circle as they enter.
Take a moment to go over the expectations of the circle: One person speaks at a time, comments are confidential and stay within the circle, participants should speak their truth, and students are allowed to pass the talking piece if they do not want to comment.
Review specifically what active and polite listening looks like; when a classmate speaks, students should shift to face the speaker, provide eye contact, listen attentively, and acknowledge a person's moment to share.
Make sure that everyone agrees to the ground rules and that any distractions (pencils, phones, fidgets, candy, earbuds, etc.) are placed out of the circle.
Begin with a direct question about the issue you plan to address. An example might be, "When was the last time you felt disrespected?" As the facilitator, you should provide your own response to the question. Speak calmly and deliberately so that emotions are kept at bay, but your sentiments are still made to the group.
Pass the talking piece to the left or right and remind students that they do not have to speak or share unless they'd like to.
When the talking piece has made it back to you, the facilitator, thank the participants and ask the next question.
Alternate the direction in which the talking piece is passed around the circle so that everyone is able to share equally.
After the circle, ask students to reflect on what was said and how others felt. Ask students to reflect on their own feelings. Encourage them to think about how they as a class can use this teachable moment to make adjustments and progress forward.
The point of the circle is to build community and use communication as a positive tool to do so. As students get used to the process, community circles will become more proactive and meaningful.
https://learningessentialsedu.com/wp-content/uploads/2019/02/Keeping-on-Track1.png
315
560
Wendy Taylor
https://learningessentialsedu.com/wp-content/uploads/2021/12/logo.svg
Wendy Taylor
2019-02-21 10:01:41
2019-02-20 20:17:10
Creating a Positive Climate for Learning Pt. II