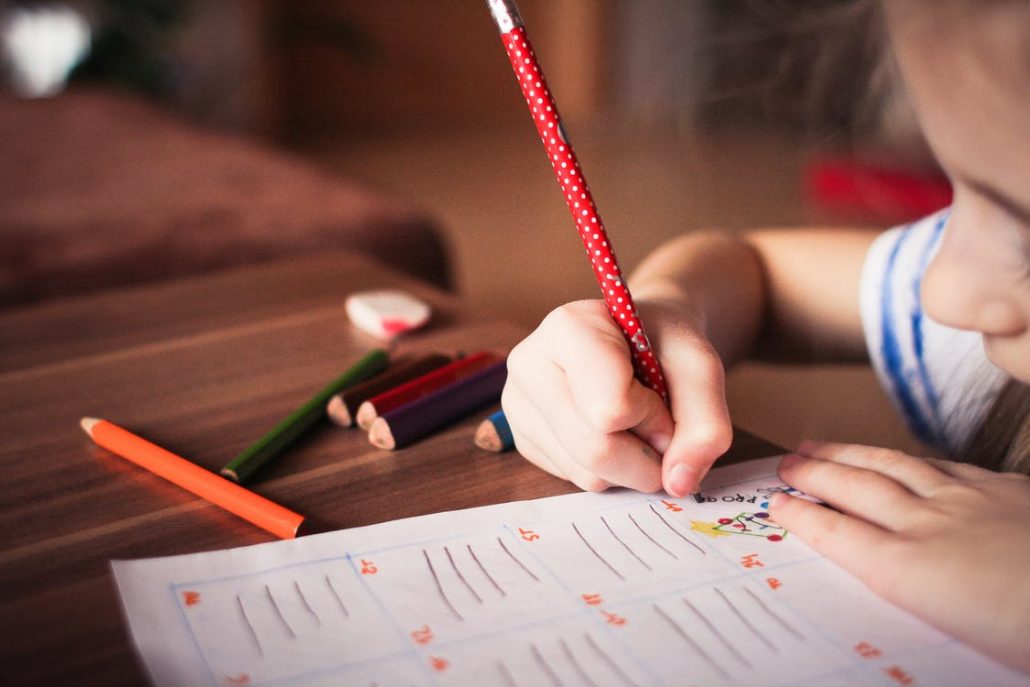 A child's homework routine can make all the difference at school. Even at the elementary level, a consistent homework plan helps young students to develop good study skills, as well as a strong foundation for time management, organization, and responsibility. But what happens when homework time becomes a jumbled rush for completion? This is the case for many families when siblings of varying ages need guidance to complete their homework. With the craziness that is the average school night, parents can only do so much when it comes to homework help. Logically, a parent can only help one child at a time—so what are some strategies to ease the stress of homework time for a family with multiple school-age children? Read on to find out!
Keep everyone organized by planning and maintaining a consistent homework routine. This should include specific homework times and areas of the house where homework will be completed. Avoid allowing teens to complete their homework in their bedrooms, as this is likely the least productive place for them. Keeping everyone in the same general vicinity of the house can allow parents to bounce from helping one child to the next. To keep the practice smooth and productive, insist that homework happen without distractions like television, social media, video games, etc.
Set aside time to help the youngest children first. Since their homework assignments will likely be easier and shorter, consider helping them prior to the older kids.This schedule also makes sense since younger children usually have an earlier bedtime, which will allow you to help the teens with their assignments once the younger ones are asleep.
Ask the older children to self-manage and take the initiative to start homework on their own. Depending on afterschool activities, families may be even more limited when it comes time to hit the books. This is a reality for many families, so encourage teens to get a jump start and jot down any questions or difficulties that they run into while working. This way they will have something to refer to when it is their turn for parental help.
Make a homework checklist for elementary-age students to highlight expectations and guide their efforts. For younger learners, parents will likely need to prompt the elementary children to get started, stay focused, and move between tasks or assignments. The checklist also helps children to begin to self-monitor while working.
Encourage older siblings to assist the younger children with their homework assignments. This sort of practice mimics the peer-teaching strategy, in which students build their own knowledge by teaching someone else the concept or skills. The younger sibling is not the only one to benefit from the tutoring assistance. By helping the elementary schooler, teenagers also develop communication skills, interdependence, and self-confidence when demonstrating concepts or tasks in a way that the elementary schooler can grasp.
Utilize alternate times for completing homework. Afternoons can be chaotic, but mornings can be equally stressful. However, if one of your children is an early riser, consider using some of the morning time for homework help, quiz review, or independent reading assignments to free up time later in the day. Just be sure that if you allocate part of the morning for homework that you carve out enough time to complete everything necessary.
https://learningessentialsedu.com/wp-content/uploads/2018/07/learning-essentials-header-logo2.png
0
0
Wendy Taylor
https://learningessentialsedu.com/wp-content/uploads/2018/07/learning-essentials-header-logo2.png
Wendy Taylor
2017-10-12 16:24:06
2017-10-12 16:24:06
Getting Through Homework Time with Multiple Kids