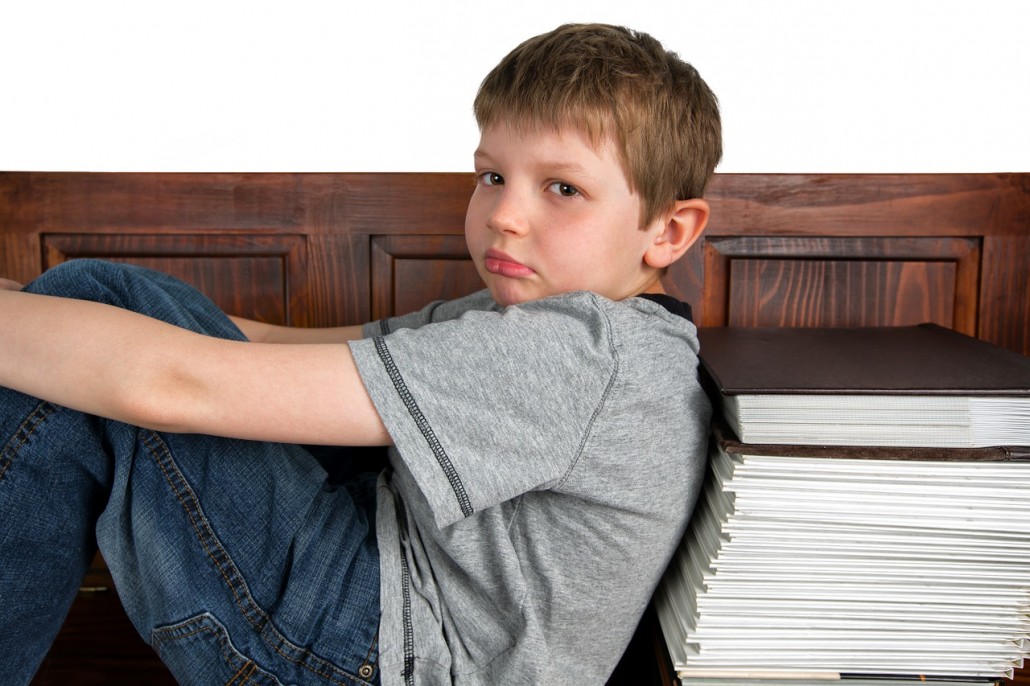 It should come to no surprise that students and parents are feeling the stress of mounting homework assignments. It is not uncommon for elementary schoolers to complete a few hours of homework every night. The subject of homework and how much is too much has become somewhat controversial, especially recently, when we are seeing children diagnosed with depression and anxiety at an alarming rate. Elementary students in America today are stressed, overworked, and over-scheduled. Regardless of how families may contribute to the "over-scheduled" child, we educators must be cognizant of the reality that homework for homework's sake is hurting our students. It appears that, after much consideration and research, many schools are changing their stance on the implementation of nightly homework. That said, how can we change our own visions of what homework is meant to accomplish?
Let's take a look at some alternative perspectives on how homework could be implemented differently in today's public schools.  
Some schools are doing away with homework altogether. The argument behind this movement is that students are wildly overworked, over-tested, and overly stressed. Since even elementary schools have shifted their instructional focus from socialization, imagination, and creativity to a heavier emphasis on academics, it makes sense to cut homework from the agenda. Consider this—students as young as kindergarten and first grade are seeing more curriculum-based instructional time than ever before. Coloring, sharing, napping, and imaginative play are largely things of the past, replaced by advanced curriculums and content-specific lessons. Since the school day has become more grounded in more difficult school work, schools are forgoing the concept of homework in an effort to balance out the rigor of classes.
Other schools are adopting a similar plan for greatly reduced homework. Again, the argument is that the school day is tough enough—jam-packed with more difficult instruction and classwork. Students are encouraged to complete work outside of the classroom only when extra practice is necessary. This alleviates the "homework for homework's sake" issue that both parents and students push back against. For example, teachers may provide additional optional worksheets, practices, or websites to peruse for students who would like extra practice with a concept or skill.
Many teachers are becoming proponents of the exit card or entry card in place of checking homework assignments for grades. These small, graded assignments at the opening or closing of a lesson act as check-ins, much like homework. Instead of students taking work home to exhibit their understanding, teachers issue brief formative assessments, like an exit card, to establish whether or not students have mastered the concept on their own. This is just one method which replaces the need for homework without compromising the teacher's ability to assess student progress.
Another method that teachers are utilizing in place of formal homework assignments is to use class time to complete essays or projects. The push for this comes from many perceived advantages. Workshopping papers during class time allows teachers to have a more hands-on approach to helping students with their writing. This also provides useful opportunities for students to practice peer editing and revision. In terms of group projects, class time to work allows collaborative opportunities without the stress of planning to meet outside of school, which can be difficult for students who cannot drive. Finally, classwork allows students the opportunity to ask questions and receive help in real time. With homework, assignments that are difficult or confusing add another layer of frustration, since help is not always immediately available at home.
https://learningessentialsedu.com/wp-content/uploads/2021/12/logo.svg
0
0
Wendy Taylor
https://learningessentialsedu.com/wp-content/uploads/2021/12/logo.svg
Wendy Taylor
2016-11-22 16:43:19
2016-11-22 16:43:19
Homework: A New Approach for Teachers