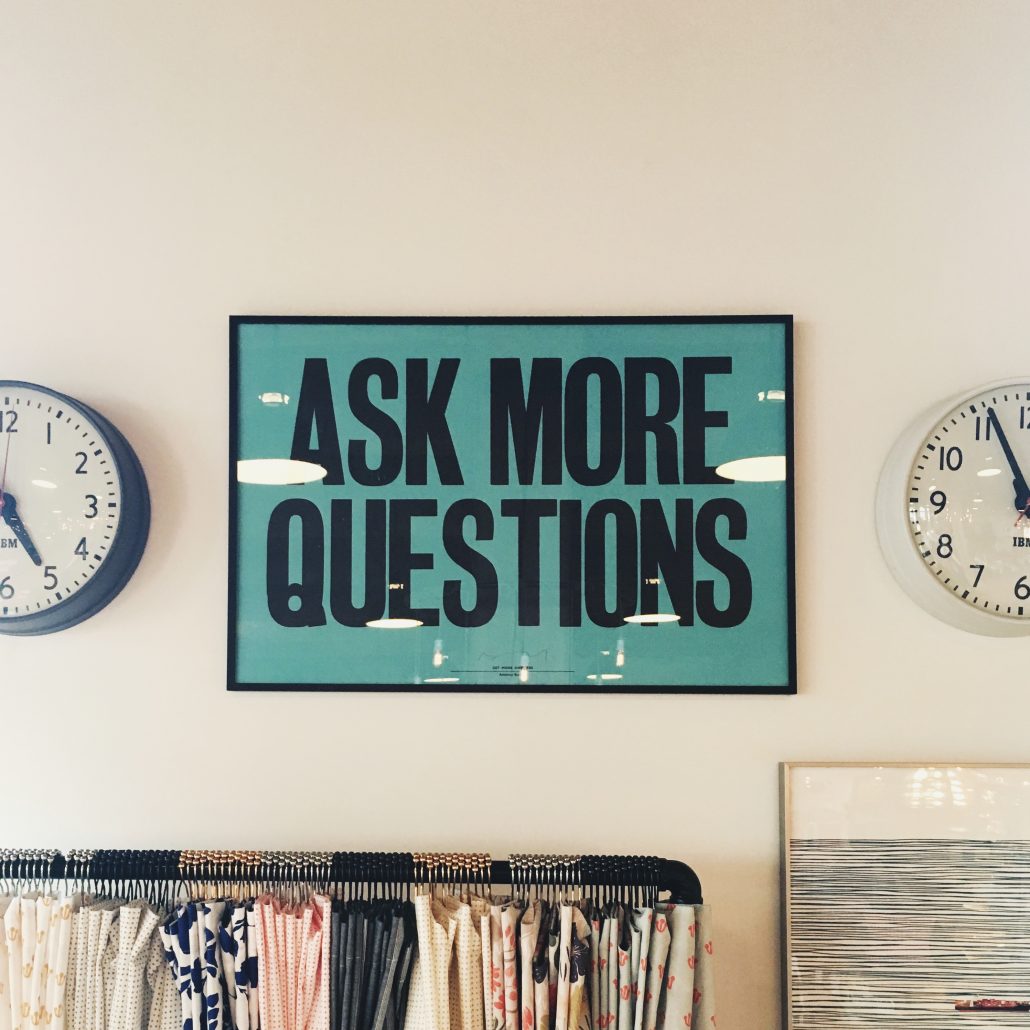 March 14th marks the somewhat underrated "holiday" devoted to asking questions. Suitably falling on Albert Einstein's birthday, International Ask a Question Day is meant to encourage the practice of seeking knowledge. In the world of education, questions are paramount in the learning process. In my own experience—and I think most teachers would agree—our job in the classroom involves asking, answering, and clarifying questions.
True story: Purely out of my own curiosity, I decided to tally the number of questions I was asked during a random school day. Any question counted—from, "Can I go to the water fountain?" to, "Should I underline the title of an article?" By the final period of the day, I knew I had a significant number of hash marks, but the exact amount of questions that had been asked far exceeded what I had anticipated. The number of questions was somewhere in the 300's—and it was an early-dismissal day.
The point of this anecdote is to express the extent to which questions drive our work in the classroom. Students expect to get answers. Many may quantify those answers as learning. However, the real learning occurs when questions are formulated. To drum up a question, a student must first separate what he knows from what he does not know. This practice of sifting through knowledge and categorizing skills by competency takes a great deal of reflection. The saying "You don't know what you don't know" is thought to ring true for many students, yet in my observations, students are somewhat experts at recognizing what they do not know.
So, how can we use this almost innate penchant for curiosity and inquiry to best benefit our students?
Encourage your quiet students to "speak up" by allowing multiple ways of asking questions in class. This could mean keeping a question box or post-it notes available for students to jot down questions that they may be too shy to ask. You could also take a similar digital approach using Padlet or Google Classroom. Students are able to post questions to an online forum or webpage; they can also respond to others' posts as well.
When reviewing for an assessment, have students create practice questions that they would anticipate seeing on the test. Have students submit or swap questions so that students can practice answering each other's questions. If questions are well-written and relevant, use some student-derived questions on the actual assessment. This is also a way for teachers to gauge the students' preparation for an upcoming assessment.
Play the well-known party game "just questions" in which students are only able to communicate using interrogative statements. This improv theater exercise encourages students to practice consciously phrasing and rephrasing questions. Students must think on their toes and apply knowledge of appropriate word choice and sentence structures in order to continue the conversation.
Provide students with broad or general questions like, "What is the setting of the story?" Then have students kick that question up a notch by adding another component or more complex level of inquiry. For instance, they might change the original question about setting to, "How does the setting affect the conflict that the character faces?" This practice allows students to add a layer of deeper analysis to a general question. Furthermore, this activity allows for plenty of differentiation depending on student ability.
https://learningessentialsedu.com/wp-content/uploads/2021/12/logo.svg
0
0
Wendy Taylor
https://learningessentialsedu.com/wp-content/uploads/2021/12/logo.svg
Wendy Taylor
2017-03-21 13:34:18
2017-03-21 13:34:18
International Ask a Question Day: An Educator's Observation