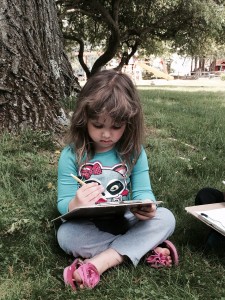 The many benefits of assigning homework are readily evident to all of us educators. Students are able to practice the skills learned in class on their own; teachers are better able to identify areas of confusion; and parents are able to see the concepts that are being taught in the classroom. Overall, homework is a necessary aspect of education.
The benefits of homework are not always transparent for students, however. Much of the time, the homework announcement is met with groans and eye-rolls. In those moments, there are a few things that I'd like my students to know:
The homework that I assign is meant to give you additional practice on the skills that we discussed today. It is not intended to torture you, occupy your evening, or cause you frustration. If this is ever the case, please tell me—because that is certainly not the point of my homework assignments.
I do not expect, nor do I necessarily want

,

your parents to coax you through your homework. If this is happening, it means that I did not adequately prepare you to tackle the assignment. I'd rather you attempt what you

can

and explain your confusion the following day. It is certainly not your parent's job to complete your homework—and again, this tells me nothing about what you've learned.
Homework is also intended to provide students with a grade cushion. While we are certainly not chasing the grade, many of you consider the final grade to be very important. That said, homework provides you the opportunity to pad your grade simply by putting forth effort.

This is your chance

to show me that you are trying to learn the content.   
I do not expect you to achieve 100% correctness on homework assignments. Instead, I'd rather see 100% effort on assignments. A vital aspect of education is work ethic and determination—homework is simply one way to display your intrinsic motivation.
Homework is not intended to be "busy work." Again, the point of homework is to assess comprehension of the skills taught in the classroom. While assignments should not frustrate you, they should challenge you. An assignment should not be mindlessly easy—it should not feel like busy work.  Again, my goal is to assess our progress in class, not bore you to tears or occupy all of your free-time.
While we, as teachers, may never persuade our students to love completing work outside of the classroom, transparency about the purpose of homework assignments is key to getting students to buy in. We should talk to students about homework practices and policies and request their feedback regarding homework frequency and level of difficulty.
https://learningessentialsedu.com/wp-content/uploads/2021/12/logo.svg
0
0
Wendy Taylor
https://learningessentialsedu.com/wp-content/uploads/2021/12/logo.svg
Wendy Taylor
2022-04-27 16:32:02
2022-04-27 16:32:02
Homework: Transparency is Key