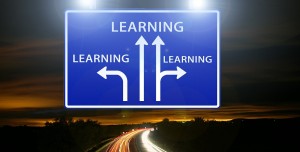 We know that education can make all the difference in a child's life. You've completed the forms, labored over the homework, purchased the wide array of school supplies (many times), met with teachers—the list goes on and on. Yet, learning is never an exact science; there are no hard and fast rules for educational success. There are, however, a number of strategies that great learners employ.
Here are some secrets of great students:
Great students challenge themselves.
Encourage your children to go that extra mile when it comes to school work. If they're studying a particularly interesting or difficult topic, help them do a bit of research to find out more about what they're learning in school. Practice an additional math problem every day, or go back to previous assessments to review how much information was retained over time.
Great students are present.
Reduce absences as much as possible. Make-up work can create time-management issues and increase stress. Moreover, being present means more than simply showing up. Help your children practice active listening using note-taking skills, summarizing the key points of a lesson, or talking about interesting things that they've learned that day.
Great students communicate with their teachers.
Students should feel comfortable speaking up when they need extra guidance from the teacher. Educators appreciate the autonomy and effort that students display when they take the initiative to ask for help. Communicating openly with teachers also shows that the student values his or her education enough to spend extra time discussing a given concept.
Great students know their strengths and weaknesses.
It is safe to say that no one person is going to be the best at everything—we all have our strong suits and weak areas. A great student is aware of both, as well as how to navigate through challenging tasks. These students also embody "grit" or perseverance—they continue to practice the especially difficult tasks in an effort learn more.
Great students don't measure themselves against their peers.
With much of the focus of education on grades, test scores, and GPA, this practice is particularly challenging. The competition amongst college-bound students is especially tense, causing many students to worry about how they "measure up" in the class. Successful students focus more on improving themselves, not on how they can out-do their peers.
https://learningessentialsedu.com/wp-content/uploads/2021/12/logo.svg
0
0
Wendy Taylor
https://learningessentialsedu.com/wp-content/uploads/2021/12/logo.svg
Wendy Taylor
2016-06-02 22:17:21
2016-06-02 22:17:21
Secrets of a Great Student