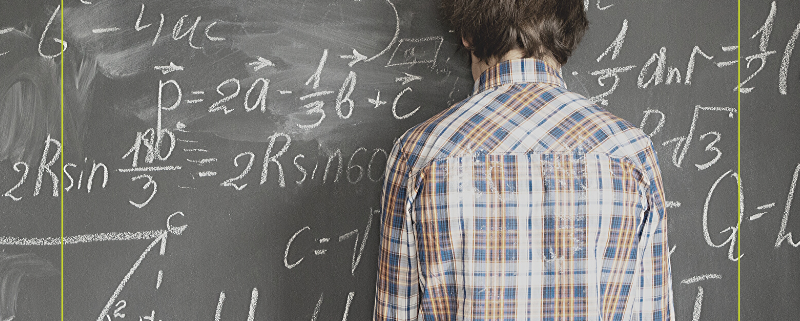 As much as my English-oriented brain would hate to admit it, math skills are crucial for functioning in the adult world. This means that, no matter one's personal distaste for the subject, mastering basic math skills will become a necessity at some point. Those lucky left-brained thinkers, who tend to have more of a knack for computation, analytical thinking, and logical reasoning, relish in their ability to master mathematical concepts. However, psychology research states that nearly 20% of American adults suffer from high levels of math anxiety.
If math anxiety persists over time, adult tasks such as managing time, budgeting money, organizing itineraries, following directions/recipes, remodeling a space, and even shopping can prove difficult. Therefore, it is important that students learn early on about growth mindset and methods for improving their math skills.
Mindset
Math anxiety is often a result of continued negative experiences involving math or the use of related skills. A student who repeatedly struggles with calculations begins to internalize those difficulties and associate the struggle with their own perceived inability to perform. Almost like a self-fulfilling prophecy, these students may develop a fixed mindset about their math skills, meaning that they will believe that they will never be good at math.
Teachers and parents can combat a fixed mindset by discussing the damage that negative self-talk can do. A child who constantly says, "I'm bad at math," "I'll never understand this," or, "It's too hard for me," is only solidifying this notion of failure. Instead, model phrases that promote a growth mindset when children are exhibiting math anxiety. Phrases include:
It's challenging, but I can do it.
My mistakes help me understand that I need to try a different strategy.
Consider mixed grouping 
When working on math concepts in the classroom, one positive way to reduce math anxiety is to utilize mixed grouping, meaning each group should include a heterogeneous mix of students based on their math capabilities. Varying the groups this way allows students to support one another in a low-pressure, collaborative setting. The higher achieving students are given the opportunity to lead, explain, strategize, and encourage. Simultaneously, the lower achieving students are able to practice their skills with peers and watch how students are successfully approaching math problems. Additionally, students who require more support are given the opportunity to take their time and ask questions in a smaller setting, as opposed to putting themselves on the spot for the whole class.
Use hands-on approaches
Another way to combat math misery is to front load the concept with fun. For instance, if children are beginning to explore fractions, the concept can be abstract and daunting. To ease anxiety, break out the baking supplies and show children how fractions are visually represented. Measuring cups provide a hands-on method for working with fractions. If children want a super chocolatey, chocolate chip cookie, present them with ½ cup of chocolate chips and ¾ cup chocolate chips. Ask which fraction is greater? Finished baking? Slice a cookie into fourths and eat one of the fourths to demonstrate subtraction.
https://learningessentialsedu.com/wp-content/uploads/2020/01/Math-anxiety.png
800
800
Wendy Taylor
https://learningessentialsedu.com/wp-content/uploads/2021/12/logo.svg
Wendy Taylor
2020-01-19 11:26:37
2020-01-19 11:26:37
Math Anxiety