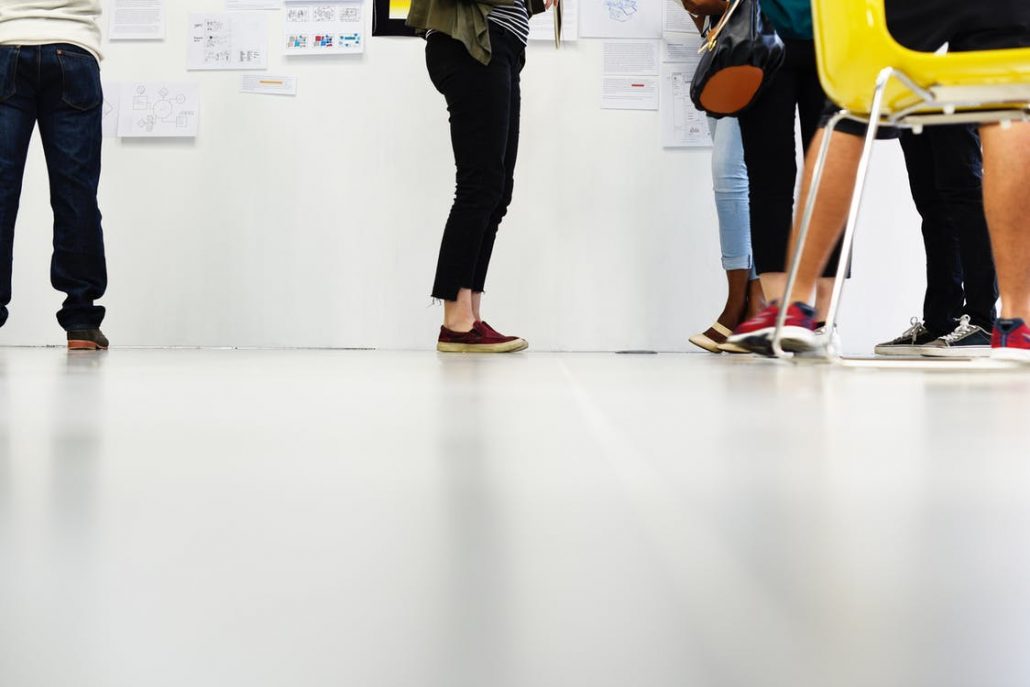 The high school years are very influential for teenagers on various levels. Students' personalities, capabilities, and goals are budding during this time—all in preparation to progress into adulthood. With the coming school year, parents of high schoolers can try a few different strategies to ensure a smooth start to the school year.
For parents of juniors (or maybe just very eager sophomores), this school year is essential for making plans about what will come next. These pivotal months, in which college and career readiness become the focus, can be an exceptionally stressful time for high school students and their families. Planning ahead, especially before the chaos of the school year picks up, can make all the difference during the college search. Consider providing your high schooler with literature about universities and colleges—

The Princeton Review

does a great annual compilation of schools full of details, statistics, and admissions information. Plan as many college visits as possible for your family's schedule—the more

students see

, the more clear their decisions will be. Although high school teachers and counsellors are very familiar with the need to schedule college visits, try to limit absences by using weekends or occasions when schools are closed to take college tours.

The National Sleep Foundation recommends that teenagers get 8-10 hours of sleep each night. However, recent studies indicate that only 15% of America's high school students can say they get a full 8 hours of sleep regularly. In addition to getting an adequate amount of sleep,

high

schoolers need to have restful, uninterrupted sleep. Encourage your teenager to silence or shut down the smartphone to achieve a restful night's sleep. Snapchat, Instagram, and Twitter are popular culprits when it comes to sleeplessness in teens. If social media is taking away from your teen's rest, it may be time to have a conversation about the privilege of cellphone use. As much as they'll fight tooth and nail for the phone, remember this: you are the parent, you likely pay for the phone, and you know what is best for your child.

Insist on organization. Gone are the days of micromanaging every aspect of your child's education. Looking to the future, problem-solving and coping mechanisms will be essential as your child progresses through adulthood and post-secondary education. Organization is key to being on top of your game. Help your high schooler find the best process or method of organization for

him or her

. For some, an agenda or planner helps with the week's tasks. For others, a digital reminder, like calendar alerts or phone apps are preferable. Discuss the importance of prioritizing and time management—these will be essential as your child goes through college.

Discuss effective study skills. To many of us, studying involved simply rereading material in an attempt to shove facts into our short term memories for long enough to spill it back onto the exam. This is a very ineffective strategy—if we can even call it a strategy. College professors today are shocked by their students' inability to analyze text for critical information and think critically about a concept. Instead, like many of us, students feel that cramming and memorization will suffice. Teach your teen how to read for vital information—skimming the fluff and honing in on the critical concepts. Anticipating practice questions or essay prompts is another helpful tip. Jot down ideas or concepts that the teacher repeats, goes into detail with, or spends lots of time discussing. If studying seems to be your high schooler's weak area, consider looking into tutors or classes that specifically target this area of the learning process.
https://learningessentialsedu.com/wp-content/uploads/2018/07/learning-essentials-header-logo2.png
0
0
Wendy Taylor
https://learningessentialsedu.com/wp-content/uploads/2018/07/learning-essentials-header-logo2.png
Wendy Taylor
2017-08-31 09:27:23
2017-08-31 09:31:58
Pre-Back to School Advice: For High Schoolers