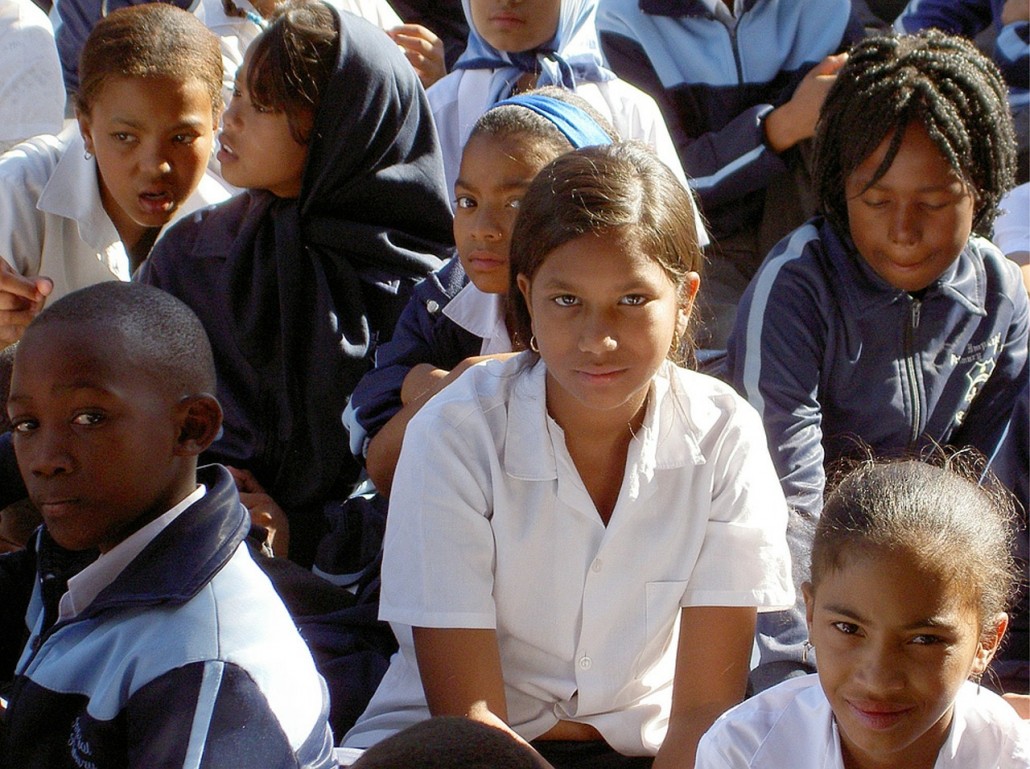 Middle school is arguably one of the biggest leaps for students in terms of educational transitions. Gone are the days of your child having one classroom for all subjects. Gone is the ease of contacting one teacher for any issue at school. And, gone are the training wheels of support and constant micromanagement. This is not to say that success in middle school is completely left up to the child, but it is much different from the hand holding that you have been accustomed to seeing at the elementary level. Up until now, as a parent you have been there for your learner every step of the way, and elementary school has made it easy to monitor, assist, and motivate your child. However, now that your child has reached middle school, the responsibilities begin to shift from the teachers and parents to the students. This is not always an easy transition for parents or children—however, middle school is the place to learn and develop these self-advocacy skills. So, how can you best assist your middle schooler as she navigates through this transitional time in her education? The truth is, there is no quick fix or recipe for success when it comes to parental involvement at school. There are, however, a few suggestions to answer parents' frequently asked questions.
FAQ: How can I help my middle schooler if his or her grades are slipping?
Since middle school can be an abrupt change, your child may find that academics are suddenly more difficult. If you notice a slip in motivation, it is essential to nip it in the bud early. Talk with your middle schooler at home before contacting teachers. It is important that your child begins to feel a sense of ownership in his or her education. If parents go over their child's head and take it directly to the teacher, the child will view this as a negative move. Not only are you disregarding your child's place in the conversation, but you are also sending the message that he or she needs you to fix the problems or clean up the messes at school. A key component of middle school is the idea that students become their own agents of change for their education. Instead of immediately contacting the teacher, have an open and honest conversation about what is happening with recent school work. Allow your child to explain how he is struggling. Then brainstorm suggestions and methods for your child to get extra help on his own.
FAQ: What should I do if I think my child is being bullied?
Unfortunately, we have all been there. Middle school can be downright ugly and painful for many children. This is not a coincidence—this transitional time is marked by hormonal changes, insecurities, and the typical desire to be accepted by peers. With these commonalities comes an unfortunate tendency to be self-absorbed, self-conscious, and openly cruel if it means fitting in. If you notice that your middle schooler is exhibiting signs of bullying, be sure to first validate your child's concerns and feelings about the social issue at school by listening. When children are systematically bullied, they are made to feel isolated and insecure. The first thing that they need is to know that you are in their corner. Do not downplay the bullying; do not minimize the impact or imply that your child should toughen up.
FAQ: At what point should I involve the school if there are bullying or social issues?
Because the consequences of bullying can be severe, especially in middle school during those formative years, it is essential to have conversations with the school immediately. Do not insert yourself in conversations with the other child or their parents—the school should be the liaison when it comes to bullying incidents. As thoroughly as possible, gather details about each incident, such as who, what, when, and where the bullying occurred. Remember, bullying is often defined as repeated instances of aggression, intimidation, or humiliation revolving around an imbalance of power or strength. One rude comment or act is not classified as bullying. If the bullying is happening in a cyber realm, document and print the evidence of cyberbullying. When meeting with the school, ask to meet before or after school hours. This will alleviate your child's anxiety about the bullying increasing by "tattling."
https://learningessentialsedu.com/wp-content/uploads/2021/12/logo.svg
0
0
Wendy Taylor
https://learningessentialsedu.com/wp-content/uploads/2021/12/logo.svg
Wendy Taylor
2016-11-15 19:19:09
2016-11-15 19:19:09
Problems at School: For Parents of Middle Schoolers