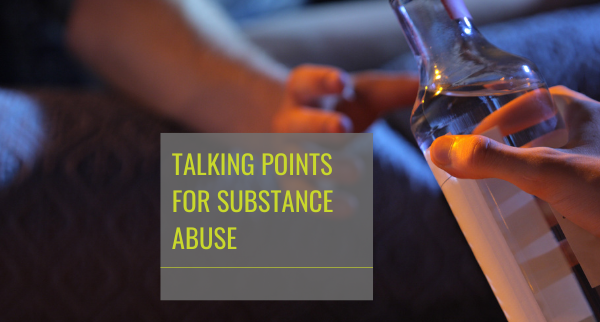 Much like the "birds and bees" talk, many parents shy away from or are unsure of where to begin the conversation about drugs and alcohol. Yes, children will get plenty of information about the risks of substance abuse in their health classes at school, but those topics are not always introduced until middle school. And as shocking as it may sound, it is important that children in the elementary age group be aware of the harmful effects of drugs, alcohol, and tobacco use. 
Having these conversations early can help set the foundation for open and honest communication between parents and children. Furthermore, while peers have a strong influence, parents should be the ones with the strongest influence—so these talks must start at home.
Use teachable moments to broach the subject of substance abuse. For example, when your child gets a cold, make a point to talk about how cold medicine is helpful for combatting cold symptoms, but that it can be harmful for the body if taken when unnecessary. This is also a good time to talk about how medicine should only be taken as directed

,

i.e.

,

always ask a parent before taking any medicine, follow appropriate dosage instructions, use prescription medications exactly as prescribed,

and

do not take any medicine unless given to you by a parent, doctor, or school

nurse.

If giving your child a daily vitamin, use this time to talk about how we cannot over do it when it comes to medicine—even the super tasty gummie vitamins can be harmful if we take more than directed. 

Make a point to stay involved and ask about how your child and his friends are spending their time. There is a difference between being curious and being nosy

. S

tay neutral in your response, reserve judgment while your child is sharing, and come from a place of compassion and understanding so that your child will feel comfortable opening up without the fear of getting in trouble.

Have conversations about peer pressure and how something that seems "cool" can be very uncool in the long run. Use vaping as an example of a habit that seems harmless but is actually anything but. Without scaring your child, let her know that the effects of inhaling these unknown chemicals are dangerous—just like you wouldn't eat something if you didn't know what it was, we should never put these flavored chemicals into our bodies

just to fit in.
Use goals as leverage. For instance, if your child is very into athletics or music, talk about the logical consequences when it comes to performance and drug use. A smoker is going to get extremely winded on the soccer field, just as an intoxicated person won't be able to follow sheet music as smoothly/clearly. Discuss the risks of underage drinking as well. Remind them that these sorts of citations or problems in school remain on their record. Colleges, hiring managers, etc., will want to see a candidate's full background. Ask your child if the risk is worth the reward—they will never be able to say that it is when keeping their goals in mind.
https://learningessentialsedu.com/wp-content/uploads/2021/04/talking-points-for-substance-abuse-linkedin-website.png
322
600
Wendy Taylor
https://learningessentialsedu.com/wp-content/uploads/2021/12/logo.svg
Wendy Taylor
2021-04-16 08:11:02
2021-04-16 08:17:56
Talking Points for Substance Abuse