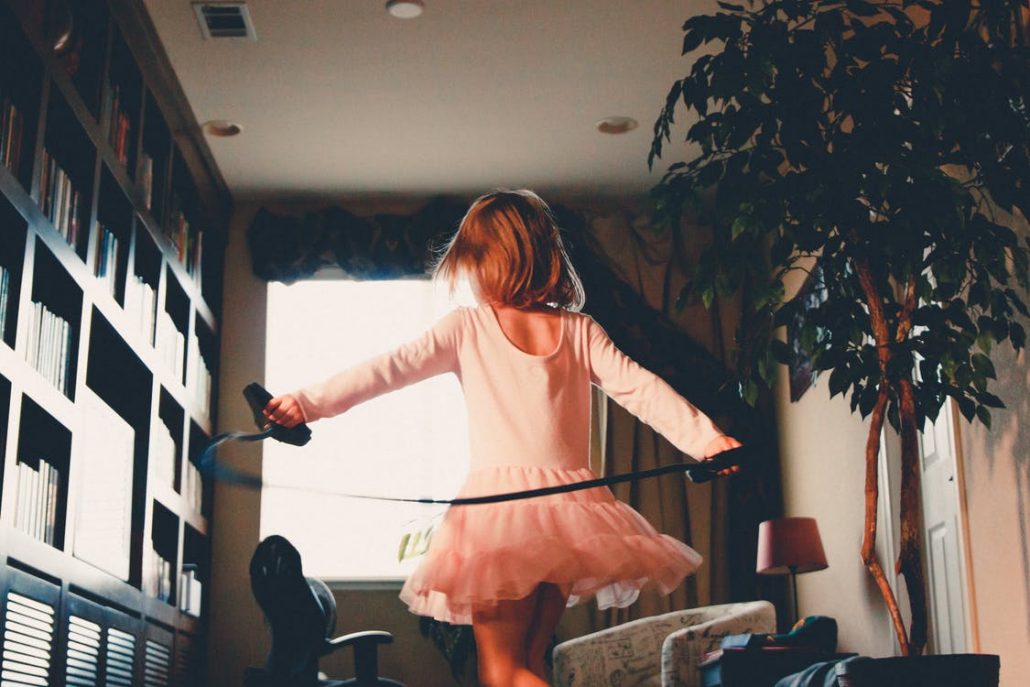 Movement and kinetic strategies have been hot topics of conversation among educators, developmental psychologists and researchers. Without getting too far into anatomical terms and rhetoric about how the brain works, scientific research supports one major claim about movement and learning: the same part of the brain that processes movement also happens to process learning, attention, and memory—the cerebellum. So in the same way that regular physical activity strengthens the muscles, movement similarly helps construct and strengthen neural pathways. Educators are finding great benefits to the application of movement—the concept of kinetic learning can also be applied at home.
When helping your child review study material for an upcoming assessment, add some aspect of movement to the routine. This can mean reciting information while jumping on the trampoline or juggling a soccer ball. Clapping or patting to keep rhythm while memorizing notes can enhance recall as well. Practice multiplication flashcards while allowing your child to bounce a ball or jump rope while keeping a steady beat. Simply pacing while studying is another small tweak that allows kids to focus solely on the material while moving continuously and methodically.
Parents may find it beneficial to start small with kinetic learning strategies—like providing a stress ball for the child to squeeze while working. The distraction level is minimal, but the concept of movement, focus, and memory still applies. Items like fidget spinners, cubes, or eraser putty, so long as they are being used properly, will have the same effect on focus and attention.
When encouraging summer reading, consider the option to listen to the book. This allows reluctant readers the opportunity to move about while listening to the text on a smartphone, play away, or other audio device. Audiobooks allow struggling readers to follow along while listening to the story. But, for restless or reluctant readers, audiobooks allow for walking, jogging, or virtually any light activity while enjoying a story.
A well-known practice—rewriting notes or study guides—promotes the same reasoning behind kinesthetic learning. The act of physically handwriting the notes, concepts, or definition repeatedly goes further than typing notes. The movement, even at the slight level that handwriting provides, helps to boost memory and recall.
In the same way that sensory tables allow toddlers and preschool-aged children to engage in messy sensory play to develop fine motor skills, cooking can has a similar effect on older children. With parent supervision, children can practice any number of skills while moving about the kitchen mixing, measuring, and whipping up snacks. Equivalent fractions, cause and effect relationships, following instructions—all of these skills take place in the kitchen while children get to move around the kitchen. If encouraging the little ones, allow them to stir cookie dough or hold the mixer on low—even the combining of ingredients can be a great learning experience that incorporates movement for little ones.
Combine movement-based games with learning at home for a fun-filled family game night! Practice vocabulary terms, historic dates, physics terms, etc., while playing charades. Pictionary is another option for the artistically-inclined. For board game lovers, plan a Scrabble match or Boggle challenge, where wordsmiths can spell and strategize while moving game pieces or rolling dice.
https://learningessentialsedu.com/wp-content/uploads/2021/12/logo.svg
0
0
Wendy Taylor
https://learningessentialsedu.com/wp-content/uploads/2021/12/logo.svg
Wendy Taylor
2022-11-29 15:08:18
2022-11-29 15:08:18
The Science Behind Movement: How to Use it at Home