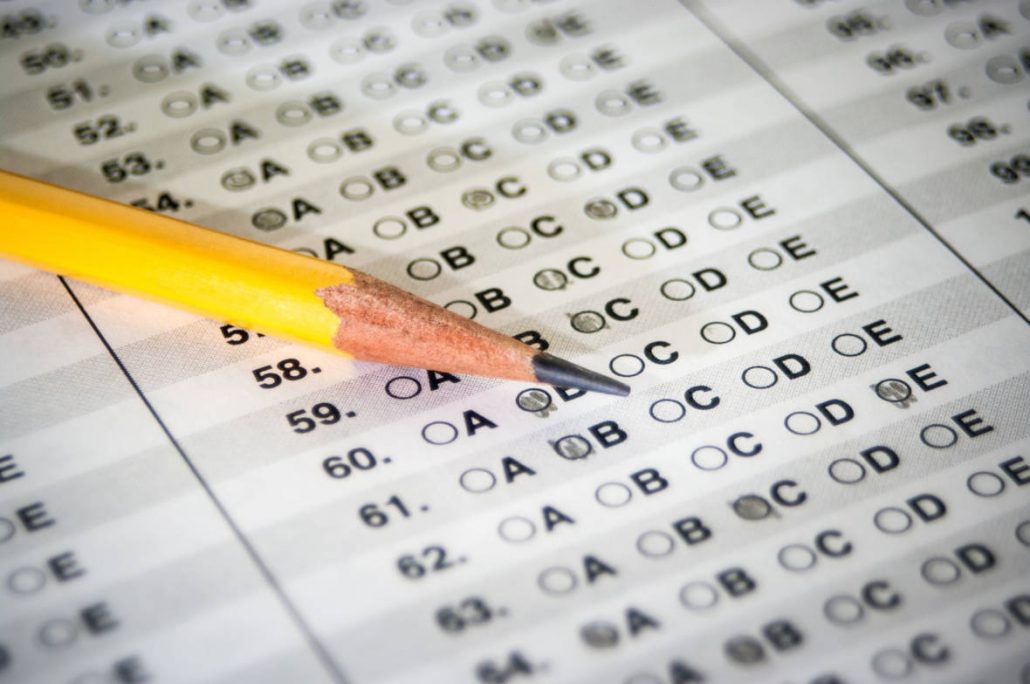 This time of year can be met with mixed emotions from students. Yes, spring break is on the here, which gives students, parents, and teachers a brief, but much-needed reprieve from the stressful school day.
Yet spring is also the time in which schools are gearing up for testing season. For middle schoolers, these tests may include benchmark assessments to gauge math and reading growth, like Map-M and Map-R. Middle schoolers will also be taking the Partnership for Assessment of Readiness for College and Careers (PARCC) assessment. Because of the "high-stakes" mentality associated with these sorts of exams, the weeks leading up to and during testing can be rather stressful for students, parents, and teachers. However, there are strategies that parents and teachers can use to help middle school learners prepare for and thrive during these tests without becoming overwhelmed by stress or pressure.
Remind middle schoolers of strategies and routines that are within their control. Test-taking can be stressful due to the uncertainty and lack of control. To boost confidence and instill beneficial practices, talk to students about how they can put their best foot forward before even sitting down to take the exam.

Jumpstart their day with a healthy, filling breakfast that will keep middle schoolers fueled through the morning. Parents and teachers may want to consider providing students with a small snack during testing to keep the hunger edge off. Check with the school about their protocol for snacks while testing and consider packing a water bottle with your child as well. Hunger and thirst can be major distractions when it comes to learning, so a little pick-me-up might go a long way with keeping middle schoolers motivated and attentive during a morning of testing.

For any number of reasons, likely technology-related stimuli, middle schoolers are getting less and less sleep these days. Breaking poor sleeping habits can take a while before the body truly adjusts to a new schedule. Take action early by encouraging middle schoolers to adhere to a 7-8 hour sleep schedule leading up to assessment week. A regular sleep and wake time helps the body adjust to a healthy circadian rhythm, which will stave off any fatigue and keep students alert and focused during testing.

Think positive thoughts. Remind students that a test is simply one indicator of

learning.

And while we would like middle schoolers to take their testing seriously, we do not want them to be consumed with anxiety and stress. The mantra "do your best, forget the rest" helps learners to focus more on genuine effort and less on perfection or final scores.

Annotating is a practice that middle schoolers have probably been honing throughout the school year. Obviously, close reading and analytical thinking skills are beneficial across content areas—annotating is a practice that students are completing in science, history, English, and even math. Additionally, close reading and annotating can greatly help students during assessments as well.


A helpful strategy is to provide students with practices in which they annotate test questions, text excerpts, and written response prompts. The key is to help students identify what a question, answer option, or prompt is truly asking. By highlighting key words, breaking down questions, or rephrasing questions, students are better able to focus their thinking.

Parents should also remind middle schoolers about any 504 or IEP accommodations that they should be granted for testing. Some assessments, like PARCC, do not allow for certain accommodations; however

,

accommodations apply during other tests. Parents, children, and teachers must be on the same page when it comes to testing accommodations for major exams or standardized tests. When in doubt, ask—this way children know what to expect on exam day and are not thrown off by a possible lack of accommodations.
https://learningessentialsedu.com/wp-content/uploads/2021/12/logo.svg
0
0
Wendy Taylor
https://learningessentialsedu.com/wp-content/uploads/2021/12/logo.svg
Wendy Taylor
2018-03-27 17:16:57
2018-03-27 17:16:57
How to Manage Testing Time: For Middle School Students