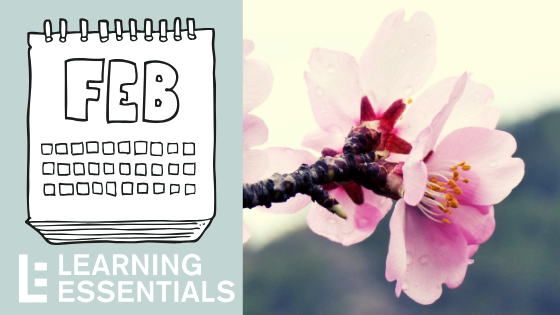 February is the unofficial "month of love," thanks primarily to Valentine's Day. February is also American Heart Month, which is meant to promote heart health and wellness and to provide community resources for preventing heart disease. It also happens to be Teen Dating Violence Awareness Month. Since teens are more likely to experience love and dating before being diagnosed with heart disease, we figured we should use this opportunity to discuss healthy relationships—because knowing one's worth and how to set healthy boundaries is an equally important facet of protecting one's heart.
The National Resource Center on Domestic Violence estimates that, each year, over one million American teens experience physical violence at the hands of a romantic partner. While physical abuse is certainly the most obvious or undeniable form of violence, dating violence includes any form of threats, as well as verbal, emotional, sexual, or digital abuse (threatening texts, posts, phone calls, or blackmail). As if these abuses were not devastating enough, teens who experience dating violence are also far more likely to abuse drugs and alcohol, or suffer from depression and thoughts of suicide. With such destructive consequences, it is imperative that parents know the warning signs of a potential relationship issue and how to intervene.
Signs of a potentially harmful teen relationship:
If, after entering a new relationship, your teenager suddenly pulls away from friend groups and family activities without warning, it may be an early sign of a controlling situation. Abusive partners often easily become jealous, territorial, or vengeful if a boyfriend or girlfriend is giving his or her time to others. The isolation is also another way that an abuser exerts mental control over his or her partner. Isolation and withdrawal from family and friends also allows the abuser to push the boundaries of control or violence—if no one is around to intervene or ask questions, the control can continue or progress.
When cellphone and/or social media use changes drastically, parents should start asking questions. Control can, and likely will, extend into digital realms eventually. Perhaps a controlling boyfriend insists that the girlfriend remove photos, posts, chats, and other personal memories from online profiles. Additionally, a cautious girlfriend or boyfriend might exhibit stress or anxiety if she or he is unable to answer a controlling boyfriend or girlfriend's text or incoming call. If texts and phone calls become excessive, especially if they've gone unanswered, this could be a sign that a controlling relationship has begun.
Similarly, if a boyfriend or girlfriend takes a partner's phone or insists on knowing passwords or codes, this could be the start of something dangerous. Again, these types of behaviors are all about control and power. Obsessively checking in, reading messages, intercepting phone calls, browsing history or email—all of these are signs that a teen is attempting to control his or her partner on an invasive level.
Excessive apologies could be another sign of an unhealthy relationship brewing. Another major aspect of mental or emotional abuse involves the use of guilt—specifically, tactics to elicit guilt. If you notice that your teen is overly sensitive to questions and criticisms and follows any minor misstep with an apology, this could be a learned behavior from a boyfriend or girlfriend who is trying to make your teen feel bad for insignificant mistakes or shortcomings.
Furthermore, if your teen seems to be more critical of himself, it may be because his partner is feeding him that harsh criticism. Negative self-talk often stems from hearing other negative talk or incessant put-downs.
A teen in an unhealthy relationship might defend or minimize the situation when questioned. If family or friends question the relationship or criticize the teen's partner, the first instinct is to excuse or defend the other's behavior. While family and friends are simply trying to highlight the potential issues, a confrontation or intervention could have the exact opposite effect. Oftentimes, a critical eye from a parent or friend drives the partners together even further, solidifying the relationship on a harmfully dependent level.
Threats to end the relationship are another token move for abusers who wish to establish control and codependency. If your teen's boyfriend or girlfriend constantly threatens to break up with him or her, the angle is probably manipulative. The point again is a power move; the partner is toying with the other's emotions and using the relationship as a ploy or pawn: "Do what I say or I'll break up with you" is just another mind game used to exert control.
https://learningessentialsedu.com/wp-content/uploads/2019/02/Canvas-Glory-Co.3.png
315
560
Wendy Taylor
https://learningessentialsedu.com/wp-content/uploads/2021/12/logo.svg
Wendy Taylor
2019-02-26 21:00:15
2019-02-26 21:07:21
American Heart Month—Teen Relationships, Part I