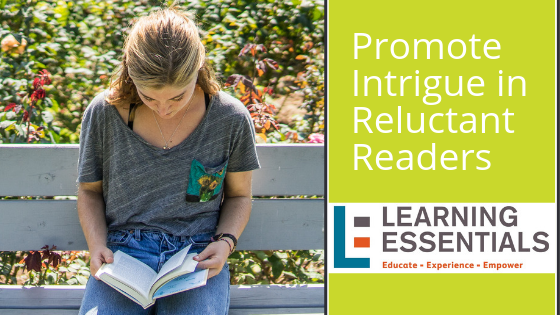 I am certain that everyone who has been through school has had to endure the hardship of "required reading." For students, the complaints regarding assigned texts can range from boring and irrelevant to abstract or obscure. For some, the mandatory novels are considered beyond complex and actually cross over into arduous territory. Chaucer's The Canterbury Tales was one such text for me—and truthfully, I haven't touched it since sophomore year in high school English. At the time, I considered Chaucer's collection of stories to be pointless. But what if I'd been given additional layers of questions to pique my interest while reading? Instead of simply assigning analysis and comprehension questions, encourage reluctant readers by making connections to the text that they did not know were there.
Questions for readers to consider
At any point in the novel, do you recognize aspects of your own personality in any of the characters? Explain.
This question prompts readers to consider the human component at play when characters develop throughout a work of literature. Good, bad, or otherwise, no matter the text, there is likely some way in which even the most unenthusiastic readers can relate to or see themselves in one of the characters.
The similarities or parallels that students uncover could involve personal interests, styles of speaking or behaving, familiar conflicts or insecurities, etc. The point is to challenge students to relate to the characters in some way by reflecting on themselves as "characters."
Identify a main character's tragic flaw. When have you seen someone, from history or pop culture, with a similar flaw? How does that person compare to or relate to the character in the novel?
Follow up with questions about how this flaw began for both people; was it caused by a similar conflict or catalyst?
These types of questions prompt students to consider how people from different time periods, backgrounds, and cultures can have similar flaws or difficulties.
How does the setting have a noticeable impact on one or more characters?
To recognize a setting's impact, readers have to consider in what way the character either belongs or doesn't belong in their society. This question encourages readers to examine social constructs, cultural norms, and belief systems and determine how our surroundings can impact one's individuality.
This question also prompts students to consider the nature vs. nurture debate—in what ways are we all potentially imprinted by our environment?
If you were to pull one sentence from the text to represent the entire novel's style, which quote would you choose? How does this resonate with what you have read or experienced before?
Essentially this question is like a summary on steroids—students are challenged with finding one specific line in the chapter or novel as a whole to represent the overall message of that section.
This question also prompts hesitant readers to consider the purpose of specific dialogue and narration by asking how the author's intent is most explicitly or subtly conveyed while reading.
What type of person would enjoy this type of story or novel? If you were to create the novel's prime reader profile, what would this look like?
This type of layered question requires students to look beyond their own like or dislike of the text and consider how it may appeal to other readers.
This question also prompts readers to consider how and why authors make deliberate stylistic choices when crafting a story. What impact does the author hope to achieve? In what way would a reader connect with this work?
https://learningessentialsedu.com/wp-content/uploads/2019/04/Promote-Intrigue-in-Reluctant-Readers.png
315
560
Wendy Taylor
https://learningessentialsedu.com/wp-content/uploads/2021/12/logo.svg
Wendy Taylor
2019-04-04 16:46:06
2019-04-04 16:46:06
Promote Intrigue in Reluctant Readers