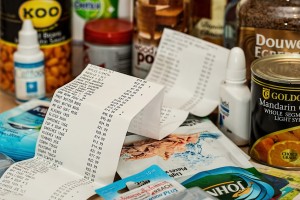 The summer months are full of outdoor activities and opportunities for kids to enjoy the lovely weather. With camps, vacations, and other plans happening throughout the summer months, it is no wonder that academic skills take a backseat. As much as children and teens would like to forget about school over the summer, there is no denying that continuing to engage in academics over the long break is greatly beneficial.
A study performed by Johns Hopkins found that students can lose anywhere from one to three months of learning or previously retained information over the summer. The research also indicated that math skills are compromised at a greater rate than reading skills. With such convincing statistics connected to summer learning deficits, it is extremely beneficial for students to engage in some sort of academics over the break. The thought of academics may initially be met with groans; however, the key is to turn up the fun by implementing games, challenges, or riddles.
          1.     Create math games for road trips. These math-related games not only pass the time, but they also prompt kids to brush up on their basic math skills. Games can be as simple as counting the road signs along the way, to estimating arrival time. License plates also provide plenty of opportunities to practice number recognition, subtraction, and addition.
          2.     If out on a walk around the neighborhood, ask your child to tally the animals that they see, counting dogs, birds and butterflies, for example.
          3.     Hopscotch is another sidewalk activity that incorporates numbers. Use chalk to create a grid on the driveway. Create challenges where your child can only jump on the odd or even numbers. Or, ask your child to add up the total of all of the blocks that they stepped on.
          4.     During a summer thunderstorm, teach your child to count the seconds between lightning and thunder. Then explain how the seconds between can roughly estimate the distance of the lightning strike.
          5.     A pair of dice can be a simple way to create games involving number relationships and probability. You can even create a chores gambling game. Tell your child that the number that he or she rolls will indicate the number of chores that they must complete for the week.
          6.     Mini-golf is another great way to practice counting and addition. Make sure that everyone keeps a scorecard so that each person is accountable for tallying strokes. At the end, have the kids add up the final scores—but remember, the person with the lowest score wins in golf!
          7.     Ask your teen to handle the grocery shopping this week. Give him or her the list and the budget, making sure to mention that he or she may not go over the limit and must get everything on the list. This activity allows teens to practice real-world math skills such as budgeting, estimating, and conversions.
          8.     Create your own geo tracking scavenger hunt. This type of challenge, which practices using coordinates and gauging distance, is another subtle way to hone math skills.
          9.     Puzzles, board games, and Sudoku are a few other fun math options. Gather the family together to work on a jigsaw puzzle when the weather takes a turn. Puzzles are great for fine-motor skills and shape recognition, while Sudoku offers a more advanced level of thinking.
          10.     Cooking or baking is a great method for practicing fractions. Whip up your favorite summer treats with the kids—and let them do the measuring! Baking is also a great way to help children practice following directions.
          11.     Even checking the weather can enhance math skills. Percentages and the likelihood of certain weather events, daily average temperatures, sunrise and sunset times—all of these weather-related statistics can be used to practice math skills. Ask your child to use the weekly forecast to identify the hottest and coolest days of the week. How many days are predicted to have rain? Are there any noticeable patterns or correlations between humidity and air quality?   
With a little planning, your busy summer schedule can easily be modified to include fun math activities for the entire family. No calculators necessary—just curious minds!
https://learningessentialsedu.com/wp-content/uploads/2021/12/logo.svg
0
0
Wendy Taylor
https://learningessentialsedu.com/wp-content/uploads/2021/12/logo.svg
Wendy Taylor
2016-07-05 14:51:03
2016-07-05 14:51:03
Ideas for Summer Learning: Math