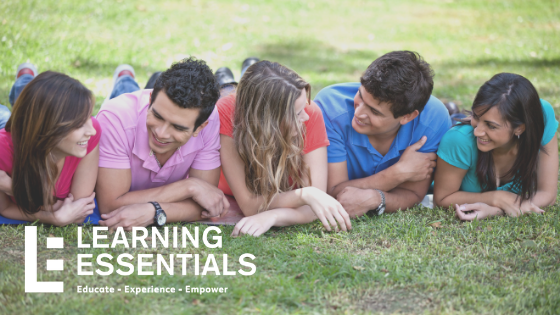 The middle and high school years are transformative for students, marked by varied sets of challenges and mishaps. In a sense, educators have a front row seat to watch as students learn, grow, mature, and navigate their way through adolescence. Among the daily academic lessons, unit goals, and semester objectives, teachers are also given the opportunity to impart various life lessons. These hard truths are sometimes relayed covertly, often through scenarios that subtly allow students to seemingly come to these conclusions on their own. Other times, teachers impart these life lessons using a direct and straightforward delivery. Whichever the case, I've found that some of my most pivotal moments in the classroom, those moments in which relationships are formed and a culture of care is crafted, happen when students are gaining life lessons, rather than focusing solely on academic content.
Friendships will change—this is to be expected as people discover who they really are
This concept is especially challenging for middle schoolers, where peer acceptance is paramount. It is important for children and teens to understand that friendships are fluid, and while some friendships can truly last a lifetime, most are fleeting and circumstantial. Remind adolescents that as they grow older, begin to understand themselves better, and branch out socially, they will be more likely to make genuine connections with peers on a deeper level. With these sincere friendships comes the realization that perhaps other acquaintances were more surface level or temporary.
You will not always like everyone; not everyone will always like you
Similarly to finding their more authentic social groups, the teenage years are when students begin to discover that, while kindness is essential, there will be plenty of people that simply rub them the wrong way. It is okay and even expected that adolescents will encounter people that they simply do not care to be around. The hard truth, however, is that these "undesirable" peers are in fact going to be around. The key is to learn how to not only coexist, but to cooperate civilly. Does this mean you must befriend everyone you encounter? No, that is not realistic. But just because you are not someone's biggest fan, does not give you the right to treat them any differently. Common courtesy is not conditional—your rudeness says more about you than it does the person you might dislike.
If the smartest, most educated person in the applicant pool cannot work well with others, they are likely to lose that position to a more collaborative/agreeable person with the more modest resume
For high achieving students, this hard truth is, well, hard to hear. Students are used to striving to be the best, know the most, and score the highest. However, that "every man for himself" strategy is becoming less and less desirable in the workplace. Admissions officers, project managers, and even chiefs of surgery will be seeking qualified applicants who are able to work well in collaborative settings. The person who always has to be right, or first, or fastest, or the best is also probably pretty tough to work alongside. This is where social skills truly set people apart. Remind teens that listening, cooperative learning, perspective-taking, and compromise are all exceptionally valuable skills.
https://learningessentialsedu.com/wp-content/uploads/2018/12/Hard-truth-1.png
315
560
Wendy Taylor
https://learningessentialsedu.com/wp-content/uploads/2021/12/logo.svg
Wendy Taylor
2018-12-04 20:11:03
2018-12-04 20:16:21
Hard Truths Pt. 1